Crews extricate driver from vehicle that crashed into tree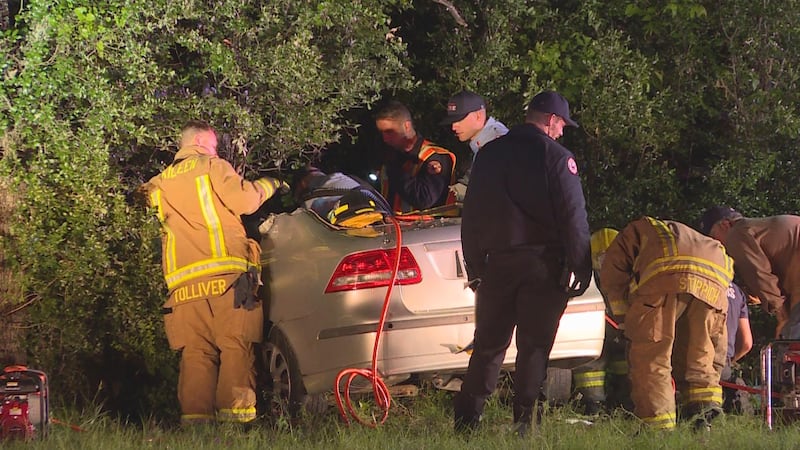 Published: Apr. 13, 2017 at 2:38 AM CDT
Emergency crews worked for more than an hour to extricate the driver of a vehicle that crashed into a tree on Highway 195 late Wednesday night.
Just before 11:40 p.m. crews responded to the 14000 block of Highway 195 where they found a silver passenger car had crashed into a tree.
Killeen police said the vehicle was traveling northbound when it left the roadway for an unknown reason.
Around 1 a.m. Thursday, crews were able to extract the lone male driver from the car.
He was taken to Carl R. Darnall Army Medical Center in stable condition, police said.
The Killeen Fire Department, Killeen Police Department, and Southwest Bell County Fire and Rescue responded to the scene.
The Killeen traffic unit is investigating the crash.