Parks and Wildlife dive team joins search for missing man on local lake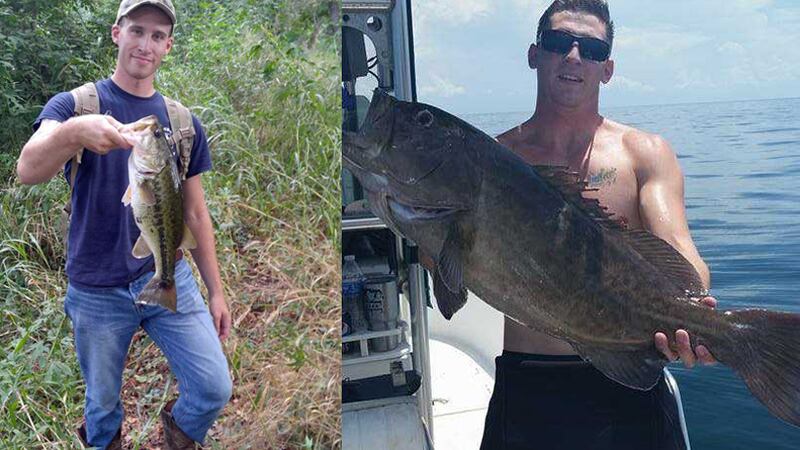 Published: Jan. 22, 2019 at 1:20 PM CST
A dive team from the Texas Parks and Wildlife Department has joined the search for a second man still missing after the canoes from which he and two friends were fishing capsized on Lake Belton.
Searchers recovered the body of Fort Hood Sgt. Kelton Sphaler Tuesday afternoon.
They're still looking for Scott Weinhold, also a Fort Hood soldier.
The third man, who hasn't been identified, was able to swim to shore.
Officials Thursday said they're also bringing in some upgraded equipment as they continue to search the lake in the area of Fort Hood's Belton Lake Outdoor Recreation Area.
"It's just a better tool than the side-scan sonar, so we are using that," Williamson County Game Warden Joel Campos said.
Members of Weinhold's family say they're being kept from participating in the search, but officials say untrained volunteers can hamper recovery efforts.
"I know they want to come out here and search, but it's military ground, it is Fort Hood," Campos said.
"They don't want anybody trespassing, and we don't want people out here where they're going to capsize, and we're just going to have to turn this into a search and rescue mission instead of a recovery mission."
Volunteers turned out to help Wednesday, but game wardens asked them to stay off the lake "due to wind and water conditions."
Sphaler's wife posted about the tragedy on Facebook and said her husband died doing the second thing he loved the most in this world, fishing.
Victoria Norwood said she was making funeral arrangements Thursday.
"I will make an announcement…letting those know about the arrangements here, but there will be a Memorial held next Wednesday Jan 29 2019 on Fort Hood so there are multiple opportunities to come pay respects and rejoice the life of Kelton," she said in a post.
Sphaler, 25, of Cross City, Fla., joined the Army in December 2013 and was assigned to Fort Hood's 4th Battalion, 5th Air Defense Artillery Regiment, 69th Air Defense Artillery Brigade, at the time of his death.
He deployed to Bahrain from September 2015 to June 2016.
"Our deepest sympathies are with Sgt. Kelton Sphaler's family during this tragedy as they mourn his life," said Col. Curt King, commander, 69th Air Defense Artillery Brigade.
"The 69th Air Defense Artillery Brigade, including many of Kelton's friends, will remember his patriotic service to America including several overseas deployments; he will be missed. Sgt. Sphaler was an outstanding soldier and he was well-known by many Air Defenders across our Army. We have chaplains and counselors available to comfort soldiers as they remember Kelton's positive impact on their lives," he said.
Scott Weinhold, 24, is married and has been assigned to Fort Hood since March, his mother, Jennifer Florin, said.
Florin learned her son was missing early Tuesday morning.
"I got a message around 6:30 in the morning on Tuesday morning from my daughter-in-law saying my son is missing that she had gotten a call in the middle of the night and they had been searching on horseback. It was her and the wife of the other deceased person and had found no signs of them," Florin said.
Friends and members of Weinhold's family have been searching for the missing soldier since Monday, but on Wednesday were told they couldn't access the area they were trying to search, she said.
They've since coordinated with authorities in order to continue to help.
"They feel the resources they have right now were sufficient, I disagree. Until my son is found there is no limit to the resources that should be brought in here and if that means you have to go over the same area three times, then go over the area again three times," Florin said.
Florin said she hasn't spoken to the survivor, who able to swim to shore after the canoes capsized Monday afternoon across from the Belton Lake Outdoor Recreation Area and was rescued Tuesday morning.