Services scheduled for DPS trooper killed in I-35 crash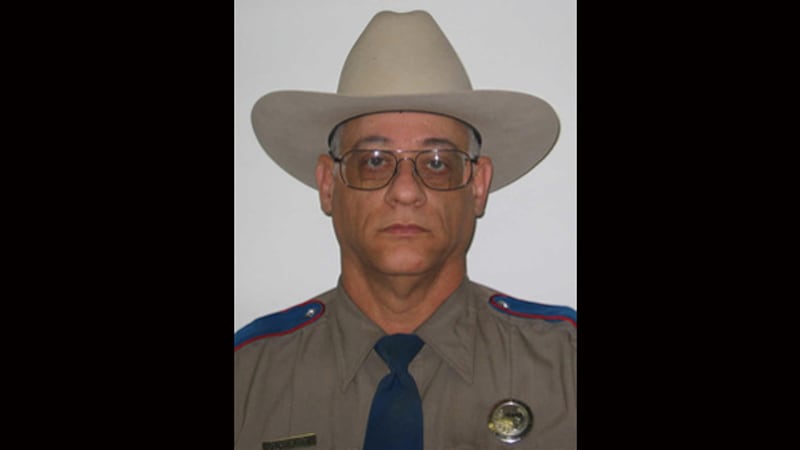 Published: Nov. 4, 2017 at 4:05 PM CDT
Services have been scheduled for Texas Department of Public Safety Senior Trooper Thomas Nipper 63, of Morgan's Point Resort, who was killed in a weekend crash on Interstate 35 in Temple.
Nipper was conducting a traffic stop on the southbound shoulder of the interstate at around 3:05 p.m. Saturday when his patrol car was struck from behind by a Chevrolet pickup.
He died at Scott & White Medical Center in Temple.
Visitation will be from 5:30 p.m. to 7:30 p.m. Thursday at Dossman Funeral Home at 2525 North Main St. in Belton
A funeral service is at 1 p.m. Friday at Temple Bible Church at 3205 Oakview Dr. in Temple.
Burial will follow at North Belton Cemetery.
Nipper leaves behind his wife Tammy, son Michael Nipper and daughters Amy Schmoyer and Lori Nipper.
The family requests in lieu of flowers memorials be made to the Houston Survivors 100 Club, 5555 San Felipe Street, #1750, Houston, TX 77056.
"Texas and our DPS family lost one of our finest," DPS director Steven McCraw said in a statement.
"Trooper Nipper was a hard-working and selfless man, who proudly served and protected the people of this state. His commitment to duty and his sacrifice will never be forgotten. Our thoughts and prayers are with his family and loved ones during this extremely difficult time."
Nipper was commissioned as a trooper in January of 1983 and was stationed in Temple, the DPS said.
He was a 1973 graduate of Copperas Cove High School and later earned an associate's degree in criminal justice from Central Texas College.
He served as a police officer in Nolanville, Hereford, Belton and Gainesville and as a Coryell County sheriff's deputy during his career.
He graduated from the DPS Academy in 1982.
He is the 220th DPS officer to die in the line of duty since 1823.
Nipper had pulled over a 2008 Mazda sedan driven by Nomar Torres, 21, of Fort Hood.
She was taken to Scott & White Medical Center with non-incapacitating injuries, the DPS said.
The driver of the pickup that struck Nipper's patrol unit, Scott Taylor, 44, of Marble Falls, was also taken to Scott & White.
His passenger, Carmen Bridges, 45, of Marble Falls, refused medical treatment the DPS said.
The accident remains under investigation.