US 190 in Killeen reopens after 18-wheeler strikes, damages overpass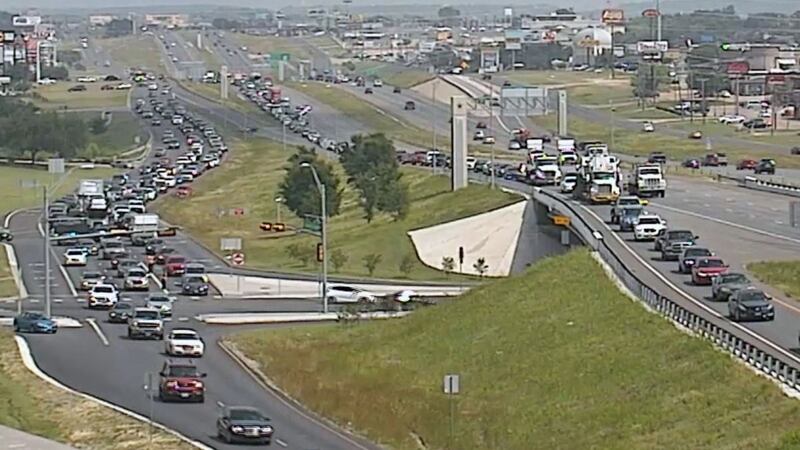 Published: Apr. 28, 2017 at 1:04 PM CDT
A portion of U.S. Highway 190/Interstate 14 was closed for several hours Friday after a westbound 18-wheeler hauling a construction excavator struck the underside of the Jasper Drive overpass, knocking several large pieces of concrete from the bridge onto the highway below.
Some of the debris struck a passing minivan, but no injuries were reported.
The westbound highway and the overpass were closed while the Texas Department of Transportation inspected the bridge to ensure there was no structural damage.
A crew made emergency repairs to the overpass, which was reopened to traffic at around 5 p.m.
Just after 6 p.m. the westbound lanes of U.S. 190/I-14 were reopened.
Several minor crashes stemming from the traffic backup were reported.
The driver of the 18-wheeler was cited for several violations including an overweight and over-height load.