Waco police interrupt car theft; one man arrested after pursuit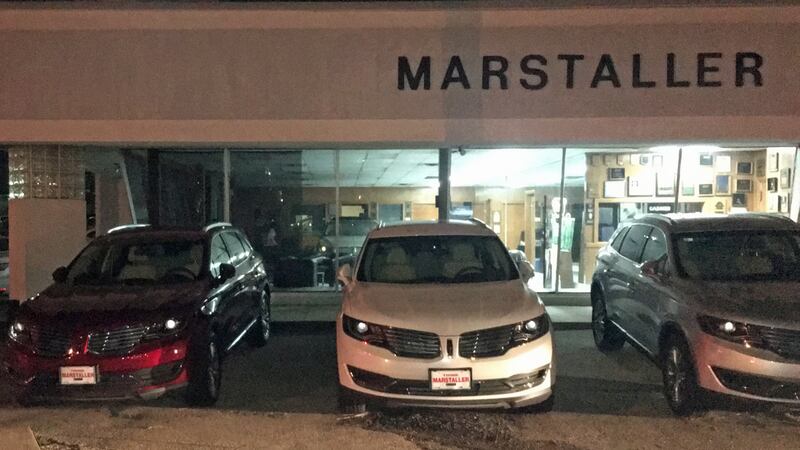 Published: Jun. 26, 2017 at 5:38 AM CDT
Waco police evidently interrupted a car theft early Monday at a local dealership, arrested one man after a pursuit, recovered a safe stolen from the office, and discovered 10 other cars on the lot that the thieves apparently planned to steal.
At about 3 a.m. Monday, officers responded to a suspicious person call at Marstaller Motors on South Valley Mills Drive and while investigating, noticed a 2017 Ford Mustang parked on the street outside the used car lot.
The driver sped off with police in pursuit.
During the chase, the Mustang struck several parked cars before crashing near the intersection of North 34th Street and Bosque Boulevard.
The driver tried to run, but police chased him down and arrested him.
As officers continued their investigation they discovered 10 other cars that had been arranged by the thieves so they could be more easily driven off.
Investigators determined the thieves had broken into the building, gathered keys to vehicles, took a safe from the office and then began driving the targeted vehicles away, police said.
Police say the total value of the vehicles involved exceeded $100,000.
Officers also said a vehicle stolen from another dealership in Saturday night could be tied back to the group.
All of the vehicles involved, plus the safe, have been recovered but only one person has been arrested, police said.
The Mustang involved in the chase suffered extensive damage.
Police also recovered several sets of keys to stolen or still missing vehicles.
The incident remains under investigation, police said.