Clifton: Ex-principal convicted of killing wife wins parole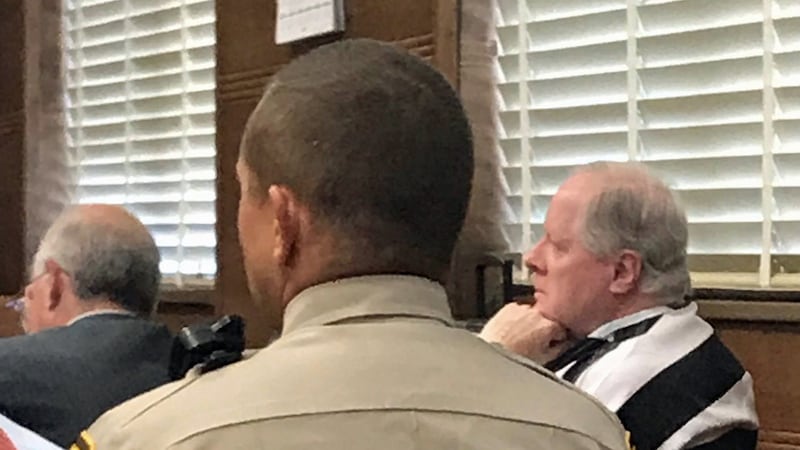 Published: Mar. 20, 2020 at 11:46 AM CDT
Former Clifton High School Principal Joe D. Bryan, who's spent the past 35 years in prison for his wife's murder, was ordered paroled Thursday after the state board of pardons and paroles acted on his case.
The state Board of Pardons and Paroles approved parole for Bryan after seven times denying his requests, citing the brutal nature of the 1985 shooting death of his wife, Mickey, an elementary school teacher, concluding that the 78-year-old posed "a continuing threat to public safety."
He won't be released immediately; there are several steps he has to complete before he can walk out, a parole board spokeswoman said.
Throughout the past 35 years, Bryan has maintained his innocence but in spite of court hearings and recantation of original trial testimony, the state's highest court has several times denied any relief.
In January, Bryan's lost a bid for release after the Texas Court of Criminal Appeals again rejected his motion for habeas corpus.
In a court hearing in Comanche in 2018, the Texas Forensic Science Commission said evidence used to convict Bryan in 1985 was "absolutely unreliable."
Having studied the Bryan case for more than a year, the commission announced the science used to convict him was "junk science" and was totally unreliable.
A surprising analysis of the blood spatter revealed that what prosecutors in 1985 said was proof Bryan held his flashlight in one hand and his .357 magnum in the other when he shot his wife, may not have been blood, at all.
Bryan's attorney, Waco lawyer Walter "Skip" Reaves, in a story on Bryan's appeal published June 12, 2018, said "without doubt, there is less evidence in this case than any other one I've dealt with over 35 years and on a scale of 1-to-10 the evidence presented in Bryan's trials was a 1, seriously lacking."