Families of murdered Temple friends start petition to change law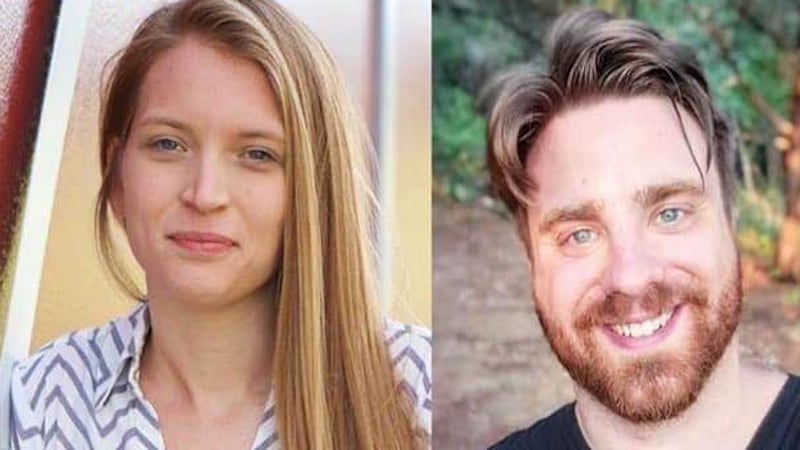 Published: Mar. 28, 2019 at 10:50 PM CDT
The families of Michael Swearingin and Jenna Scott are on a mission to change the law in Texas related to protective orders and domestic violence.
Swearingin and Jenna Scott were found murdered in January in rural part of Oklahoma after reported missing from Central Texas.
Earlier this month, close friends and family celebrated Swearingin's 33rd birthday with a balloon release.
This Saturday, Jenna Scott would have been celebrating her 29th birthday. Both families have started their new mission of changing laws surrounding protective orders and domestic violence.
Jonathan Scott, Jenna's father, posted the petition on Change.org.
"It would just seem sensible in a case of domestic violence or protection order that the judge should be required to do a criminal background check," he told KWTX.
So far, the petition has over 3,500 signatures.
It also states, "Current Texas law does not require criminal background checks of individuals against whom protective orders are filed. Our daughter, Jenna Scott sought a protective order against an individual with an extensive criminal background and the court ruled against her protective order because the judge was not aware of the individuals criminal background - even though it was presented in verbal testimony."
Cedric Marks, Jenna Scott's ex-boyfriend, is charged with murdering both of the friends. Jenna Scott attempted to get a protective order three months prior, but it was tossed it out.
Both families are hoping a change in laws would fix that.
"The judge would have saw based on his criminal record that he had a past and would have ruled in Jenna's favor. At least she would have had a protective order in place," Jonathan Scott said.
Harrison says the petition is just part one of the "Priceless Beginnings," which is a local group created in memory of Swearingin and Jenna Scott. They are also planning to start a website to help other families in similar situations and children.
"Going to do some scholarships for younger children of domestic violence victims," she said.
Weeks later, she is also still trying to close another emotional chapter: selling his car.
"A big thing is the car. It is causing me a lot of stress," Harrison said.
She says she has been trying to sell the car to remove the stress of having to pay for both her own personal vehicle and her son's.
As far as what's next for both families, they want to help others and make sure the memories of Swearingin and Jenna Scott lives on.