Lawsuit filed in no-knock raid that left local man dead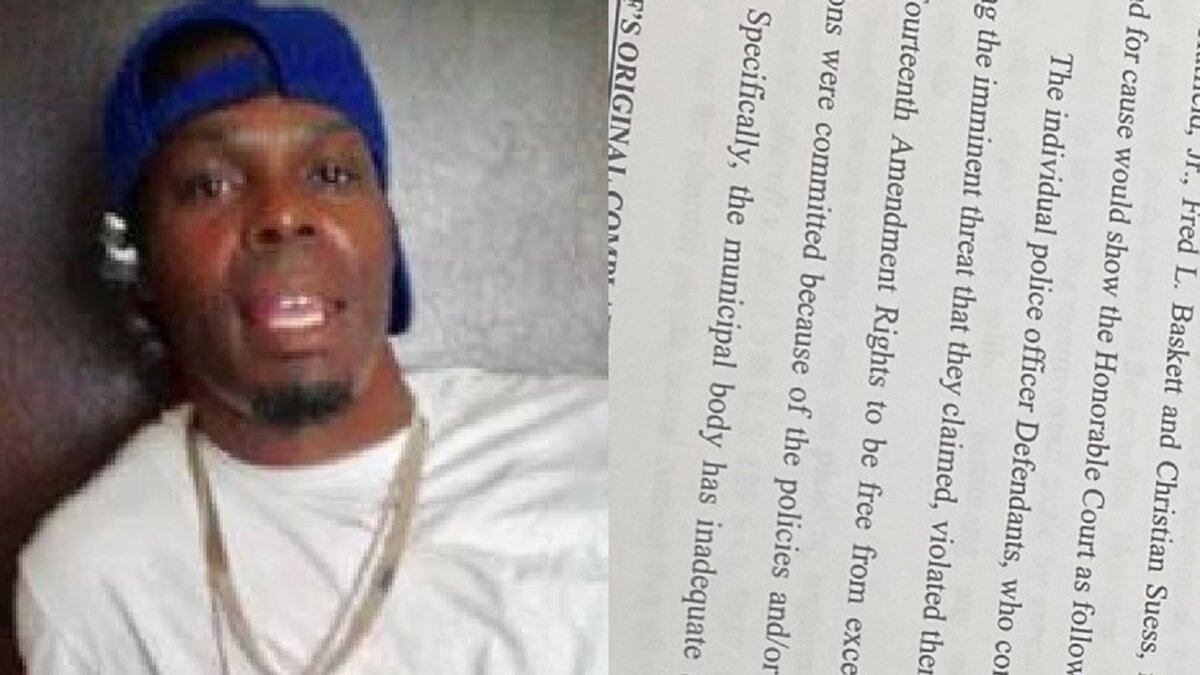 Published: May. 28, 2020 at 9:23 PM CDT
The mother of a Killeen man killed during a no-knock drug raid in 2019 has filed a lawsuit against the city and four police officers.
In a 34-page document, the attorney for the family of James Scott Reed says it shows the no-knock raid should have never happened.
Reed was killed on Feb. 27, 2019, during the raid at his home on W. Hallmark Ave. In the aftermath, police said they were met with gunfire.
Attorney Daryl Washington says that is not true.
"One of the things very concerning to us is the fact that we didn't find a gunshot residue test," he said. "There is nothing to support that Mr. Reed fired two to four times. In fact, there is nothing to support Mr. Reed fired."
Along with naming the city of Killeen as a defendant, the complaint also names Anthony Custance, Richard Hatfield Jr., Fred Baskett and Christian Suess. According to the lawsuit, Hatfield, Suess and Baskett
were part of the "window team."
Custance, who was assigned to the rear of the home, resigned from the department.
Last year, a Texas Rangers investigation found Custance fired shots from the back of the home. He pleaded guilty to tampering with evidence.
"It's very clear that this lawsuit was brought because Mr. Reed's civil rights were violated. The force that was used was excessive, it was not necessary, nor was it lawful," said Washington.
Washington believes the four officers conspired their story.
"We believe that based on the facts, these officers inspired to cover up what actually happened the time this took place," he said.
"Custance claimed someone was shooting from the bedroom but he did not describe how other than that he saw muzzle flashes and heard gunfire. There was no evidence of Reed shooting his gun multiple times as claimed by the defendant officers," the complaint stated.
Documents also allege, "KPD did not provide adequate training to Officers Custance, Hatfield, Baskett and Suess on appropriate methods and techniques to control situations similar to the one encountered by them and other responding officers on February 27, 2019."
With the lawsuit, the family is seeking an undisclosed amount. It includes "pain and suffering, mental anguish, loss of quality of life and funeral and burial expenses."
Washington says the goal of the lawsuit is to invoke change within police departments in Texas and across the country.
"We see what's going on now in Minnesota. We see what happened in Dallas after conviction in Botham Jean case with Amber Guyger. We saw Atatiana Jefferson killed in her home. Often times people think this is just about the monetary side of it. It's more than that. It's about preventing other individuals from going through what this family has gone through," he said.
The Reed family is also calling on the Killeen Police Department and Chief Charles Kimble to reopen the investigation and end the use of no-knock raids.
Both the Killeen Police Department and the City of Killeen say they do not comment on pending litigation.