Federal judge denies Baylor motion in "Jane Doe" lawsuit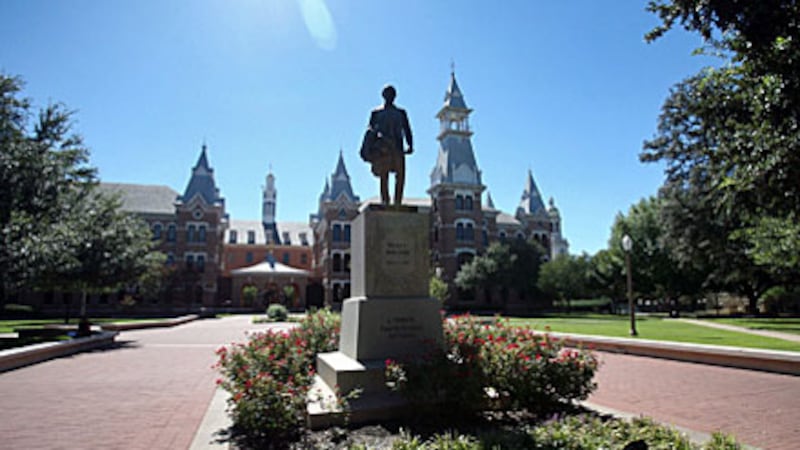 Published: May. 1, 2017 at 6:09 PM CDT
U.S. District Judge Robert Pitman denied an appeal Monday on behalf of Baylor University asking the judge to allow the university to appeal to a higher court to have multiple Title IX complaints thrown out before a trial is held.
The judge says the request by Baylor, which was denied, is reserved for "exceptional" cases.
"We're pleased that we're not going to have any further delay," Waco attorney Jim Dunnam told KWTX. "We can now move forward and get these young women their day in court."
On March 7, Pitman ruled that some of the causes of the action for the 10 Jane Doe plaintiffs Dunnam represents could be thrown out, but none of the plaintiffs was dismissed from the case.
On March 24, Baylor responded by filing a motion called an "interlocutory appeal," seeking to appeal to the 5th U.S. Circuit Court of Appeals in New Orleans now, rather than wait until after a trial to appeal.
All 10 of the Jane Does allege that they were sexually assaulted while students at Baylor and that the school did nothing or almost nothing in response to the reports when they sought the school's assistance and protection.
Pitman let stand what the ruling describes as the heightened-risk claims of the 10 Jane Does, who allege that "Baylor's discriminatory practices in handling reports of sexual assault—discouraging victims from reporting their assaults and failing to investigate their claims or punish their assailants—constituted a policy of intentional discrimination that substantially increased the plaintiffs' risks of being sexually assaulted."
Pitman dismissed what he described as post-reporting claims by four Jane Doe plaintiffs who argued they reported the sexual assaults and that Baylor's "deliberately indifferent response to each of their reports deprived them of educational opportunities and benefits provided by the school" because the claims fell outside of the statute of limitations.
Jane Doe 2 was sexually assaulted in September 2004, Jane Doe 5 in November 2005, Jane Doe 6 in 2007 or 2008 and Jane Doe 7 in May 2009.
Pitman also dismissed state-law claims by the 10 Jane Does that Baylor breached numerous duties by, among other things, filing to protect them from the criminal acts of others and failing to train employees on how properly to handle reports of sexual assault.
Pitman's ruling includes an order that lifts a stay on discovery, clearing the way for the suits to move forward.
The university said in its statement following the early March ruling that it "intends to continue to defend itself against those allegations that have not yet been dismissed. We will now have the opportunity to conduct discovery and ultimately present evidence on those remaining counts."