Fiery crash sends 4 to local hospital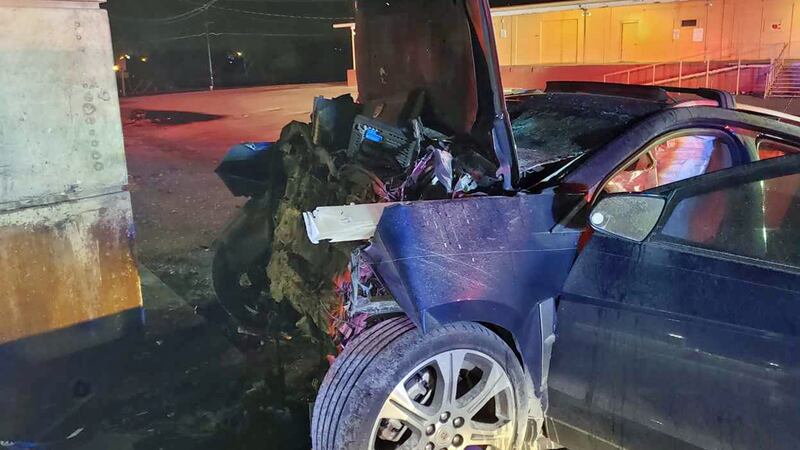 Published: Mar. 14, 2019 at 10:17 AM CDT
A fiery early-morning crash Thursday in Temple sent four people to a local hospital.
The four were riding in an SUV that struck a concrete column at around 3 a.m. Thursday in the 2000 block of West Adams Avenue.
The crash caused a fire in the SUV's engine compartment, but a portable fire extinguisher was used to keep the flames from spreading.
Passersby and Temple police officers helped the four get out of the extensively damaged vehicle.
The four victims were taken to Scott & White Medical Center.
Information about their injuries and condition wasn't immediately available.