Fiery crash on Texas interstate leaves one dead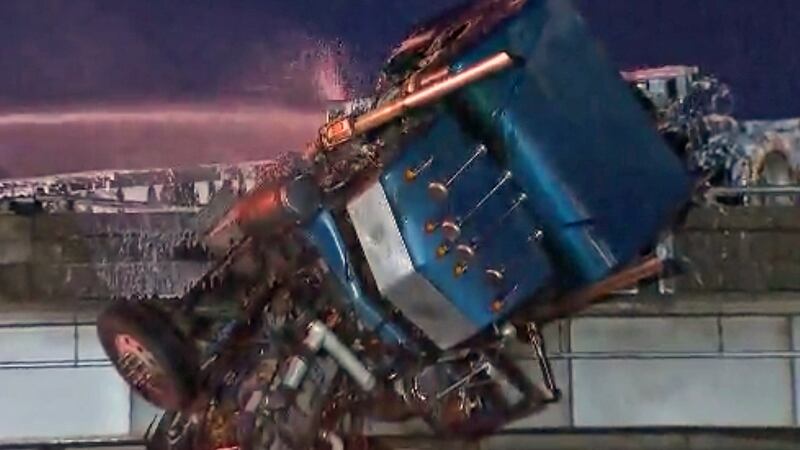 Published: Apr. 6, 2018 at 7:03 AM CDT
A fiery crash early Friday involving an 18-wheeler and several other vehicles in east Dallas claimed the life of the rig's driver, who was identified late Friday afternoon as Russell Carpenter, 45, of Detroit, Texas.
The cab of the rig ended up hanging off a bridge.
At least three other vehicles were involved in the accident.
CBS station KTVT says the accident happened around 5:45 a.m. in the eastbound lanes of the bridge over East Grand Avenue on Interstate 30.
The Dallas County Sheriff's Office confirmed around 8 a.m. that Carpenter was ejected from the cab.
He died at 6:25 a.m. at Parkland Memorial Hospital.
Traffic cameras captured multiple explosions and flames burning on the bridge before crews arrived to extinguish them.
Eastbound lanes on I-30 were shut down while emergency crews cleaned up the mess from the crash, and drivers in the westbound lanes of I-30 had to drive through the smoke caused by the crash.
Authorities say a car may have struck the 18-wheeler from behind, but the crash is under investigation.