"They've lied," ex-BU Title IX coordinator says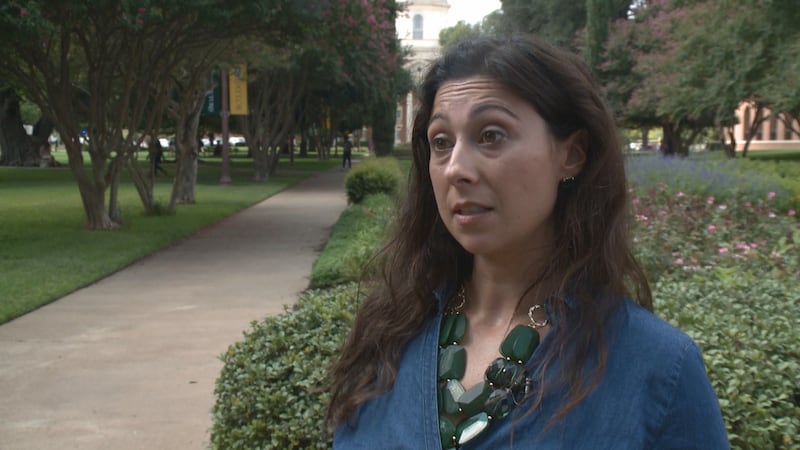 Published: Oct. 5, 2016 at 8:22 AM CDT
"They've lied and they will most likely (will) continue to lie," former Baylor Title IX coordinator Patty Crawford said in an emotional Facebook message to supporters Thursday.
Crawford, who resigned earlier this week after daylong mediation of a civil rights complaint she filed against the school, wrote the post after telling CBS interviewers Wednesday that she thinks Baylor "set her up to fail."
"Baylor will continue to do whatever it takes to protect their brand and that means hurting me and my three little children and amazing husband...which is still shocking and incomprehensible, but obviously a risk I was willing to take. All for the sake of ending a terrible rape and discrimination culture fed by silencing, ego, money, and denial, Crawford said in the message.
"We may have no income and no idea what will happen next, but we have our integrity and hopefully later in life my children will have learned that making the right decision is never easy, but it's still right and that's all that matters," she wrote.
Crawford flew to New York Tuesday after resigning Monday night.
On Wednesday she appeared on "CBS This Morning."
"In November 2014 when I came (to Baylor) I worked hard and the harder I worked the more they resisted," she said during the interview.
Crawford said she went to work determined to ferret out the problems and within a short time had increased the number of reports generated by the Title IX office by 700 percent.
But after that effort, "it became clear that that was not something the university wanted," she said.
She told the CBS morning crew that her work environment worsened after she documented last July that Baylor was violating parts of Title IX.
She went on to say a group of senior leaders prevented her from doing her job and instead made sure "they were protecting the brand rather than our students."
When asked about the scathing Pepper Hamilton report, Crawford said she believes the university continues to systematically fail victims of sexual assault to this day.
The board of regents hired the Pepper Hamilton law firm to investigate instances of sexual assault associated with students on campus.
Crawford says Monday's mediation with Baylor that resulted in her resignation came after she filed complaints and had to decide if she would remain to be part of the problem or resign.
The complaint filed by Rogge Dunn, Crawford's attorney, alleges Crawford never had the authority, resources or the independence to do her job appropriately.
Crawford said she felt that Baylor retaliated against her saying the more she asked, the more she tried, the more resistance she encountered.
She went on to say she lost authority, was disconnected at meetings and the university made decisions only the title IX coordinator should make.
When asked about the mediation, Dunn said under Texas law details of a mediation cannot be made public and he refused to answer.
He did say, however, in a desperate attempt to smear Crawford, spokesmen for Baylor detailed some of what took place in the mediation, and that, Rogge said, is a violation of state law.
Baylor Fallout