Gatesville: Construction resumes at hospital; blast site preserved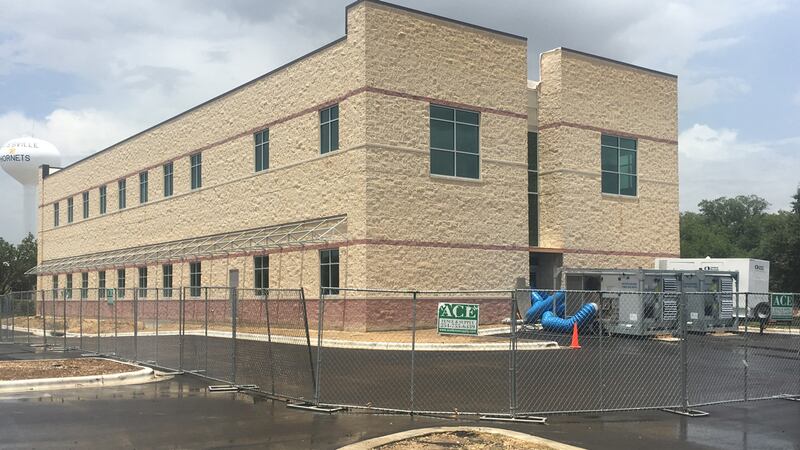 Published: Jul. 10, 2018 at 5:05 PM CDT
Construction has resumed on an expansion project at Coryell Memorial Hospital in Gatesville, two weeks after an explosion rocked the rear of the complex killing two and injuring 14.
"Construction on the new addition to the hospital that includes 16 new beds and a physical therapy department has resumed," hospital Marketing Director Carly Latham said Tuesday.
Meanwhile six of the injured workers have been released from hospitals, Gatesville police Chief Nathan Gholke said Tuesday.
Three workers remain at the San Antonio Military Medical Center, three others are at Dell Seton Medical Center in Austin and two are at Parkland Memorial Hospital in Dallas.
Michael Bruggman of Rogers, died in the June 26 explosion.
Filiberto Morales, 36, of Round Rock, died two days later at Scott & White Medical Center in Temple.
The explosion occurred inside the Central Utilities Plant building under construction behind the existing Coryell Memorial Healthcare System facility, which was intended to house the hospital's new housing physical plant, including boilers and chillers.
The explosion reduced the building to rubble.
The family of one of the injured workers hired attorneys who sought and were granted a temporary restraining order against Coryell Memorial Hospital, Atmos Energy, Lochridge Priest and the main contractor for the hospital addition, Adolfson and Peterson Construction.
The order preserves the blast site and halted work to clean up the rubble.
Even though construction has resumed, the opening of the new complex may ultimately be delayed.
"As an organization we are aware that with this restraining order and then the legal process that's going to be coming but there could be a significant time pass and that is something we're going to have to respect and try to best to work through," Latham said.
Ground was broken in November 2016 for the major renovation and expansion project at the hospital.
The 117,000-square foot project includes new operating rooms, a new 25-bed hospital wing, administration offices, a 16-bed rehabilitation facility and the new central plant that houses chillers and boilers.
A candlelight vigil will be held July 19 for prayer for those injured and killed in the explosion, and for the hospital staff members who are having to work through the trauma they experienced at the scene as they helped the injured.