Girl with aggressive brain tumor is the area's newest police officer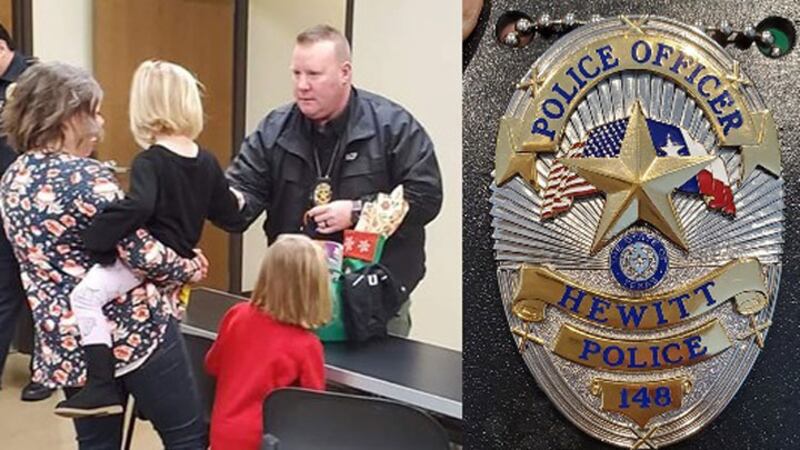 Published: Dec. 30, 2019 at 5:04 PM CST
A little girl with an aggressive brain tumor is receiving some VIP treatment from a local police department.
Hewitt police made Ceagan Roberts an official officer.
Ceagan, 3, of Hewitt, was presented with badge No. 148 at the city's public safety facility Monday morning.
"We were humbled to meet and spend some time with this little warrior and let her know that she is one special young lady," said Chief Jim Devlin.
Ceagan was diagnosed earlier this year with diffuse intrinsic pontine glioma or DIPG, a brain stem tumor.