Bond set at $1 million for Central Texas man charged in 1984 murder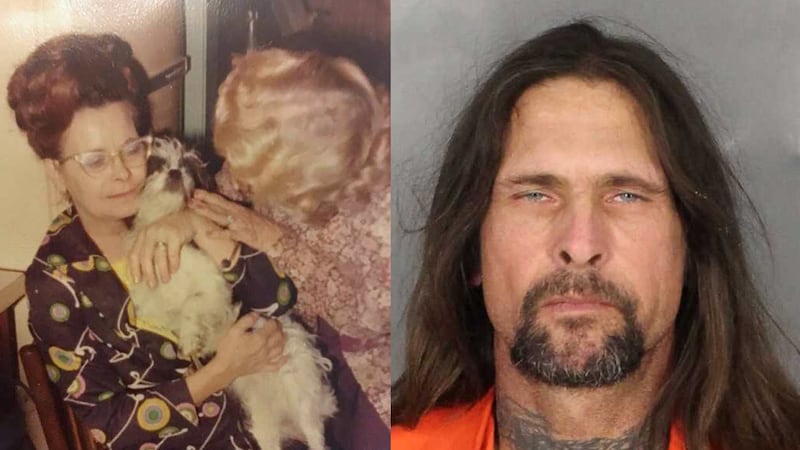 Published: Dec. 13, 2018 at 9:29 PM CST
McLennan County Sheriff's Office officials say they've made an arrest in a cold case murder that happened in Bellmead in 1984.
"This is a good day," Sheriff Parnell McNamara told KWTX.
The Sheriff says his FAST (Fugitive Apprehension and Special Task) Unit and the U.S. Marshals Fugitive Task Force arrested Charles "Chuck" Emory Sedigas, 54, Thursday evening in Hubbard in connection with the murder of his grandmother Vera Jean Burleson.
Friday morning a judge set his bond at $1 million.
A friend found Burleson dead on June 25, 1984 in her home at 1315 Queens Court in Bellmead.
She had multiple blunt force injuries and knife wounds to head and face, authorities said.
Her murder had gone unsolved, but in August 2017, the cold case unit approached Bellmead Police Chief Lydia Alvarado, who agreed to let the sheriff's office investigate the case.
Deputies interviewed more than 50 people over the next 16 months, some of whom live out of state.
"We found some new people that we interviewed, we also interviewed all the people that were previously interviewed, and every time you interview someone you get a little bit more or something different that you can consider," said McNamara.
"It's like a puzzle with many, many pieces - you put 'em all together and then you get a clear picture, and that's what we've got in this case."
"This was a very brutal murder, very mean, sadistic, cold-blooded, nothing short of that," he said.
"She's got quite a bit of family still alive, there are a lot of people out there, when they find out this guy's in jail, I think they're going to be very, very relieved."
McNamara says many always suspected her grandson, Sedigas, was the killer, and when they re-worked the case, found information which pointed straight to him.
"To get somebody like this off the street and behind bars is very rewarding, and it's just another way to try to keep our citizens safe," said McNamara.
He says Sedigas, who was living in Hubbard doing construction work, already had a rap sheet and had spent time in federal prison on drug-related charges.
He thanked Bellmead PD for allowing them to take the case and the U.S. Marshals, U.S. Attorney's Office, and Texas Rangers for their assistance.
"It was good police work all around," said McNamara. "Very proud of them."
He says having a dedicated Cold Case Unit (headed by Capt. Steve January, a former Waco PD homicide detective) makes the difference in getting these types of cases solved.
"The only way you can solve these things is have a dedicated cold case unit that is contacting every possible witness," said McNamara. "We're getting 'em off the shelf, dusting the dust off, and looking into every aspect of 'em and just trying to come up with clues that will help us solve these."
McNamara said they're very close to solving another cold case "so stay tuned."