Vehicle that struck, killed father of 6 may be older model pickup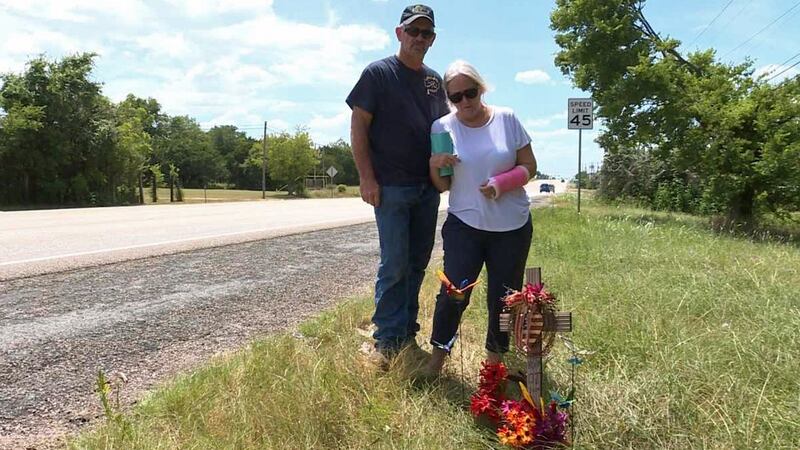 Published: Jul. 22, 2019 at 5:20 AM CDT
The vehicle that struck and killed Dale Anthony Tatro, 36, of Harker Heights, a father of six, early Monday in the 4100 block of East Veterans Memorial Boulevard in Nolanville may be an older model pickup truck, Nolanville police Chief Daniel Porter said in a press release Tuesday.
"Investigators determined earlier today that the suspect vehicle described as a 1990's pickup is a General Motors or Chevrolet pickup truck or possibly a Suburban style GM product," he said.
"The color of the vehicle has not been determined but it would likely have damage to one of the front quarter panels," Porter said.
Officers found Tatro lying in the roadway at around 2:45 a.m. Monday after responding to reports of an injured person in the road.
He was pronounced dead just after 3:30 a.m.
"Information gathered indicates he had been at a residence near the area earlier in the evening and was walking back toward Harker Heights to retrieve a friend's car," Porter said.
"We are working with a couple of business owners in the area to obtain videos and will be reviewing those overnight," he said.
Tatro had been struck twice before, losing his arm in 2017 and surviving in 2018 after a drunken driver struck him on the same highway, family members said.
"We didn't get to see him like you did. We didn't get to hold him in his last moments, and that's usually what people get, but we didn't get that," his 16-year-old daughter Brooke Linker said.
"He's not going to be able to walk me down the aisle. He's not going to be able to do those simple things that dads do," she said.
Family members spend the afternoon Monday locating the area where he was struck and then placing a cross to mark the spot where the deadly accident happened.
"When you hit him, did you care you drove off and you left him there to die?" his mother Sonya Brend asked.
Authorities are also asking anyone with information about the hit-and-run or about a vehicle with fresh damage to call the Nolanville Police Department at (254) 698-6334.