Deputy injured after driver sends truck airborne on I-35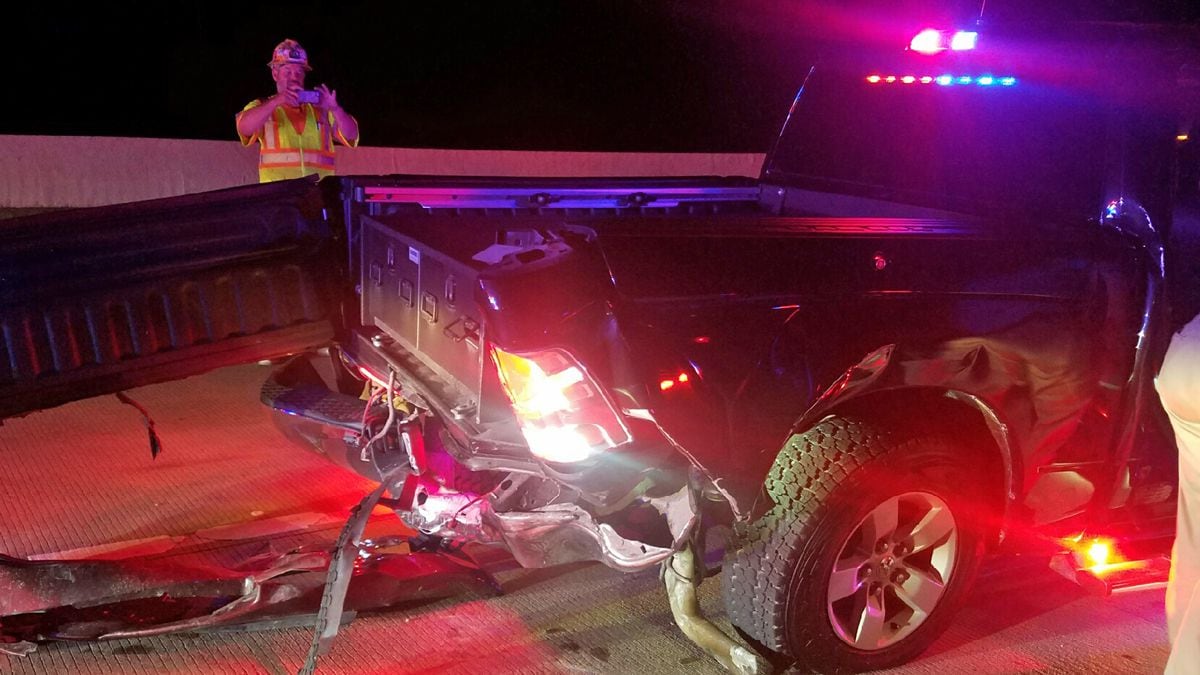 Published: Jun. 6, 2018 at 1:11 AM CDT
A top McLennan County sheriff's deputy and a 54-year-old woman driving a car that crashed into his patrol unit were both injured Tuesday night on Interstate 35.
Capt. Chris Eubank was working a traffic assignment when his county vehicle was rear-ended at around 9:35 p.m. Tuesday near I-35 mile marker 355 where it crosses HCR 3102
According to sheriff's officials, Eubank was in his unit with the emergency lights activated slowing down traffic to assist a Texas Department of Transportation work crew that was putting out rumble strips for a lane closure when a Honda Accord, which was traveling at more than 80 miles per hour, hit his pickup truck.
Eubank's Dodge Ram truck went airborne, hit a barrier wall and bounced from one side of the highway to the other, officials said.
The force of the collision broke the seat in the vehicle, officials said.
Eubank was transported by West EMS to Baylor Scott & White Hillcrest Medical Center in Waco.
McLennan County Sheriff Parnell McNamara said Eubank was released at around midnight but was "bruised up real bad," had whiplash, and hurt his ribs.
"We're just very thankful that Chris was not seriously injured, and we hope and pray for the lady that ran into him that she will recover," McNamara said.
He said the crash was so severe the hood of the woman's car snapped back through the windshield to the steering wheel, but amazingly didn't kill her.
The Department of Public Safety identified her late Wednesday afternoon as Susan Davis, 54, of Benbrook.
Information about her injuries and condition hasn't been released.
"When people see red and blue lights or an emergency vehicle, they need to slow down," McNamara said.
"You're supposed to slow down 20 miles per hour slower than the speed limit if you can't move over."
Officials said the deputy's emergency lights were on and their work crew was traveling at about 10-15 miles per hour at the time.
"It could have been very bad," said McNamara.
DPS is investigating the crash.