Local high school students protest after coach suspended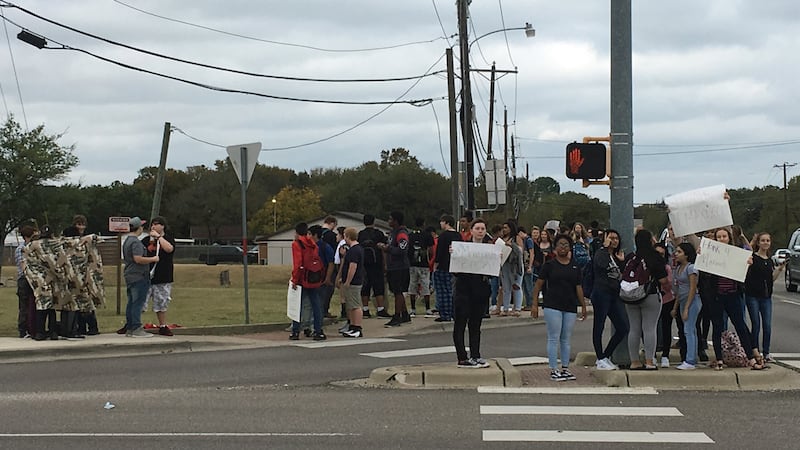 Published: Nov. 17, 2017 at 10:48 AM CST
Dozens of Belton High School students skipped class to protest Friday after an assistant football coach who teaches world geography was placed on administrative leave.
The students chanted "Bring him back" and "Honk for Maxwell" as they waved signs at passing motorists at a busy intersection near the school.
The school district would confirm only that Al Maxwell, who's a freshman linebackers coach and teaches world geography at the high school, has been placed on administrative leave.
The district did not provide a reason for the suspension, but did say the students may be in hot water for skipping class.
"Our expectation is that students are in class for instruction and learning. The vast majority of students have been in class and the campus is calm and orderly. Campus administrators will handle individual student attendance issues for the students who weren't in class," Deputy Superintendent Dr. Robert Muller said in a brief statement.