Convicted double killer sentenced to life without parole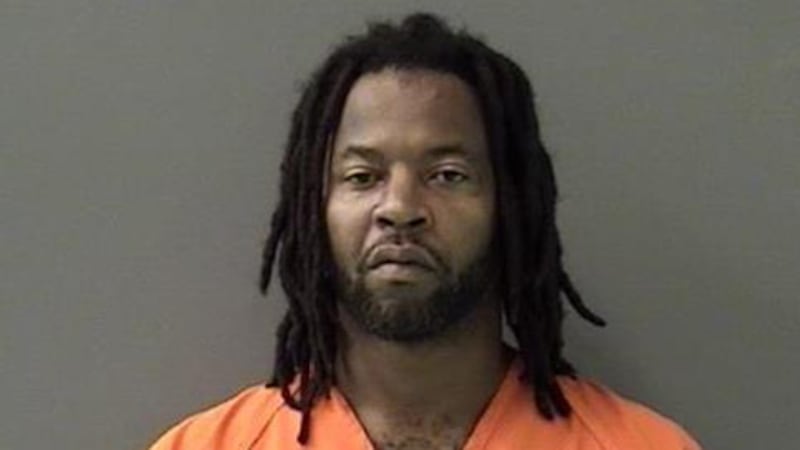 Published: May. 31, 2018 at 5:00 PM CDT
After five hours of deliberation, a Bell County jury decided Thursday night that a man convicted of killing two Central Texas women should spend the rest of his life behind bars.
Prosecutors were seeking the death penalty.
Rico Doyle, 38, was convicted of capital murder on Tuesday in the shooting deaths of Kysha D. Edmond-Gray, 42, and De-anna Louise Buster, 38, both of whom were killed on April 21, 2015 at the West Village Apartments at 420 North Gilmer St.
Jurors were asked to consider whether Doyle still poses a danger to the public, and whether they agreed to a death sentence.
All 12 jurors believed Doyle is still a danger to the public, but were split on whether Doyle should be sentenced to death.
Four jurors opposed, while the remaining eight said Doyle should face death.
When that happens, the judge automatically decides on the life sentence without possibility of parole.
An autopsy report released in connection with the deaths showed Edmond-Gray died of a gunshot wound to the head and Buster died from gunshot wounds to the face and neck.
Edmond-Gray managed the apartment complex and was also manager of Cove Taxi, where she started working 11 years ago as a driver, company employees said.
Doyle was arrested at around 10:45 p.m. April 25, 2015 after police were sent to an apartment building in the 800 block of Houston Street in Killeen to check out a report of suspicious person, Killeen police spokeswoman Carroll Smith said.
Doyle is a New Orleans native who also was charged with murder in 2007 in the death of a local high school student.
Doyle, who moved to Texas after Hurricane Katrina in 2005, was arrested by U.S. marshals in December 2007 in connection with the Sept. 30, 2007 shooting death of Killeen High School student Tyrone Haskins, 18.
Haskins was pronounced dead at Scott & White Hospital after he was shot repeatedly while in the parking lot of a four-plex in the 4400 block of Alan Kent Drive in Killeen.
Doyle was charged with murder and was initially ordered held in lieu of $1 million bond, but the amount was later reduced to $5,000 and he was released.
In January 2010, he was arrested again after Harker Heights police found a 9-mm handgun in the car he was driving.
Police searched his home at 304 N. Ann Blvd, Apt. B in Harker Heights after the arrest and found another 9-mm handgun inside.
He was charged with unlawful possession of a firearm by a felon, based on a previous conviction in 1996 in New Orleans for armed robbery.
He was also charged with possession of less than one gram a controlled substance.
In April 2011, according to online records, Doyle pleaded guilty to a reduced charge of criminally negligent homicide in the teenager's death and to the firearms and drug charges.
He was sentenced to two years in state jail on the homicide charge and received concurrent sentences of four years in prison on the firearms charge and two years in state jail on the drug charge.
He was released from the Bartlett State Jail in April 2012.