Reports of gunfire near local school lead to evacuations, lockdown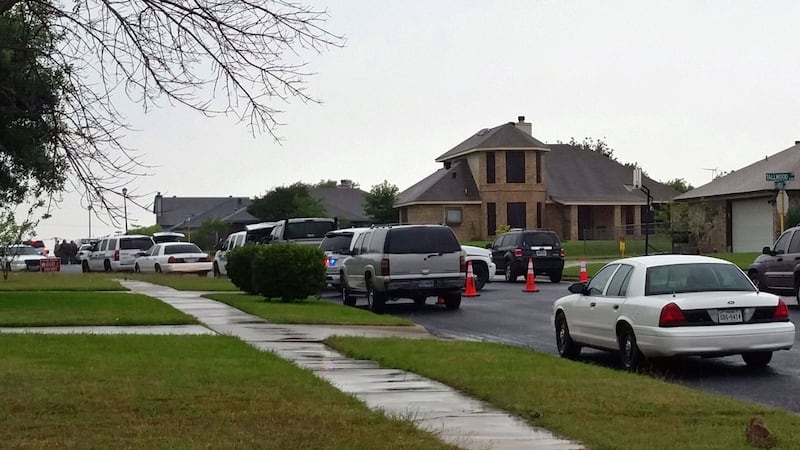 Published: May. 12, 2016 at 10:56 AM CDT
Officers found an elderly man dead in a garage late Thursday morning after responding to reports of gunfire at a house near a Killeen middle school that led to a lockdown, street closures and the evacuation of nearby homes.
Callers reported the gunfire just after 9:30 a.m. Thursday at a house on Riverrock Drive near the intersection with Elms Road on the south side the Palo Alto Middle School campus
Neighbors told officers that they heard the sound of gunfire coming from inside the home and then saw the elderly man come out with a hammer and begin to smash the windows of vehicles in the driveway.
The man went back inside before officers arrived.
Police surrounded the house, evacuated nearby residences and closed portions of three streets including Riverrock and Tallwood Drive.
After hearing more gunfire from inside the home, officers made entry.
They found the elderly man dead in the garage dead of what evidently was a self-inflicted gunshot wound.
No further details were immediately released.
The middle school was locked down from 10 a.m. until 11:10 a.m. because of the incident, the school district said.
"Students and staff were secure inside the building during the lockdown, and classes have resumed as regularly scheduled," the district said in a press release early Thursday afternoon.