Central Texas coalition working to end veteran homelessness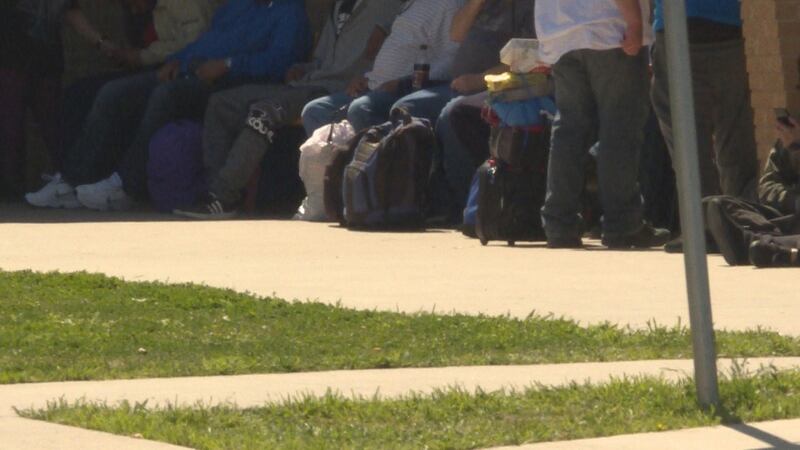 Published: Mar. 23, 2019 at 6:15 PM CDT
Across the area, the Central Texas Homeless Coalition is working to provide resources to end veteran homelessness.
According to a "point in time" count conducted in January, there were 31 veterans identified between Bell, Coryell, Lampasas and Hamilton counties.
'We're always working towards the goal of ending, not only veteran homelessness, but homelessness within the community," said Jessica McMurray, a board member for the coalition.
Through programs such as Supportive Services for Veteran Families, organizations including Families in Crisis are able to help vets find a permanent home, land a new job and get help with other life necessities.
"We've really come together, even recently, to make a system where all of the homeless are identified and given the resources they need," said McMurray, who is also the program manager for Supportive Services for Veteran Families at Families in Crisis.
Resources without preconditions to get vets off the streets and give them the support they need.
"I think it's very important that veteran clients, or in general in any homeless client, that they're going to speaking with someone that isn't judging them, we're not here to tell them how to live their lives," said Suzanne Armour, director of programs at Families in Crisis.
Earlier this month, the city of Abilene, Texas, reached a designation to effectively eliminate veteran homelessness. That designation – or functional zero – means the number of actual homeless veterans in town is less than the number that the city is able to place.
In Central Texas, that is also the goal.
"All of our programs are working towards declaring functional zero, which means that the inflow of veterans are less than or equal to our outflow of veterans. Having the resources to house every single homeless veteran that's identified. Yes, absolutely that's a goal we're always working towards," McMurray said.
Families in Crisis provides services for the homeless and other services including assistance for family violence and sexual assault victims.