Man arrested in suspicious packages sent to military sites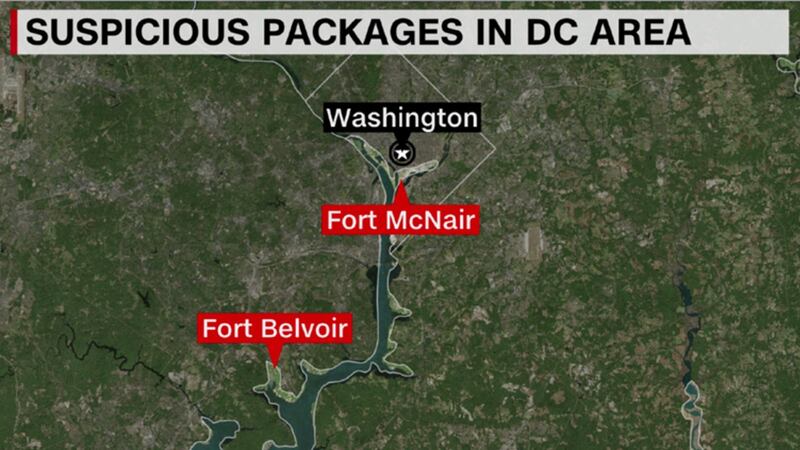 Published: Mar. 27, 2018 at 10:09 AM CDT
A U.S. law enforcement official says Seattle authorities have arrested a man suspected of sending suspicious packages to multiple military installations in the Washington, D.C., region.
The official says the packages contained black powder along with rambling, nonsensical notes similar to those the man has been known to send in the past. The official spoke on condition of anonymity because the official was not authorized to speak publicly before an official announcement.
Authorities did not name the man, but said he was known to law enforcement.
Roughly a dozen sites received packages Monday, including Joint Base Anacostia-Bolling in the district and at Fort Belvoir, in Virginia. No injuries were reported, and the FBI said each package was collected for further analysis.
The man's motive was not immediately clear.