Bonds total $95K for man who led local police on wild chase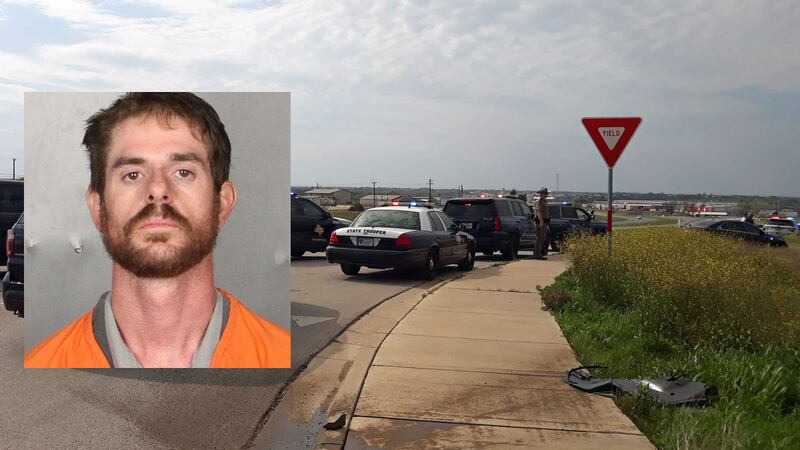 Published: Mar. 19, 2019 at 5:39 PM CDT
Bonds total $95,000 for a man who stole an unmarked police car from a Waco car wash, stopped briefly to menace a homeowner with an axe, led officers on a chase that ended in a crash, and then stole an SUV from a nearby business and led officers on a second chase that also ended in a crash.
Christopher Sorel, 32 of Waco is charged with theft over $2,500, but under $30,000, aggravated assault, impersonating a public servant, criminal mischief, unauthorized use of a vehicle, evading arrest and assault on a public servant.
The Waco Police Department's unmarked Dodge Charger was dropped off Tuesday afternoon at the Valley Mils Car Wash at North Valley Mills Drive and Cobbs Drive.
The man approached an employee, said he had to leave, jumped into the unmarked unit and sped off on Valley Mills, turning off on Rambler Drive.
In the 1500 block of Rambler the man stopped, turned on the emergency lights and got out wearing a bulletproof vest and a hockey mask and wielding an axe with which he threatened a homeowner before getting back into the unit and heading toward Woodway.
Authorities don't think the man knew the homeowner, Swanton said.
Police spotted the speeding car and attempted to pull it over, but the man again turned on the emergency lights and pulled onto State Highway 6 with Waco and Woodway officers and Department of Public Safety troopers in pursuit.
The chase ended when the Charger crashed at Highway 6 and McLaughlin Road.
The man ran and ended up at a nearby business from which he stole an SUV and sped off toward the China Spring area with officers, troopers and McLennan County deputies in pursuit.
The chase also ended in a crash, this time at Flatrock Road and Pioneer Parkway where the man was taken into custody.