Waco: Man who robbed banks, shot officer, sentenced to 3 life terms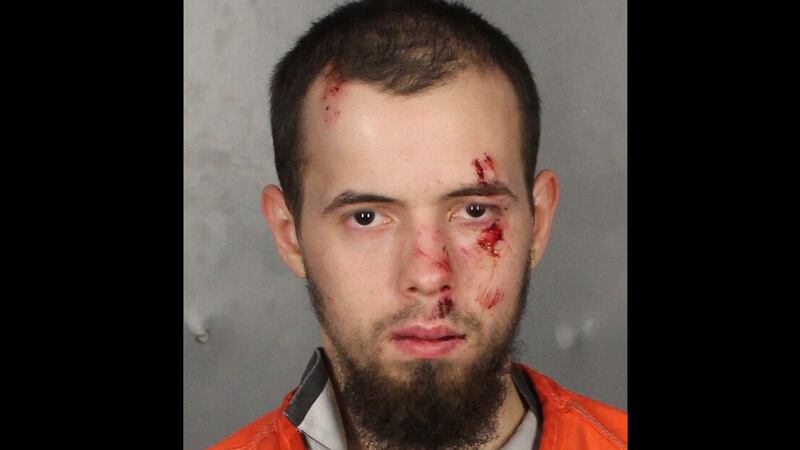 Published: Oct. 31, 2019 at 2:10 PM CDT
Dallas Scott Bohanan, 25, who robbed banks in Waco, Temple and Hewitt and fired at officers as he fled after the Hewitt robbery, was sentenced Thursday to three concurrent life terms in federal prison and two concurrent 97-month terms that will be served consecutively with the life sentences.
U.S. District Judge Alan Albright also ordered Bohanan to pay a $250,000 fine and more than $12,000 in restitution.
"The defendant's actions demonstrated a callous disregard for human life. The life sentence handed down today will prevent him from harming and victimizing our community," FBI Special Agent in Charge Christopher Combs said.
Bonahan, who told authorities after his arrest that "he was tired of working in the fast food industry and that he wanted a better life," pleaded guilty in May to three counts of discharging a firearm during a crime of violence and two counts of bank robbery.
Bohanan admitted robbing the Temple Santa Fe Community Credit Union on West Avenue A in Temple on Nov. 23, 2016 and escaping with about $4,550 and robbing the Pointwest Bank on North Hewitt Drive on Feb. 5 and stealing about $3,500.
He also admitted that he discharged firearms during the two robberies as well as during a third bank robbery on Nov. 15, 2016 at the Chase Bank on North New Road in Waco.
During the robbery in February in Hewitt, Bohanan fired at least two rounds in the direction of Hewitt Officer Clint Brandon and then during the chase that ensued, fired two shotgun rounds at one of the police units pursuing him.
Brandon was struck in the upper arm, but despite his injury, continued the chase until other officers arrived, and then pulled over at the intersection of Bagby Avenue and Corporation Parkway.
Police took the injured officer to Baylor Scott & White Hillcrest Medical Center where he was treated and later released.
Other officers continued the pursuit, which ended in a crash at Garden Drive and Wingate Drive, northeast of University High School, where the robber's truck crashed through the fence of a corner house.
The suspect ran after the crash, but was caught a few blocks away by Waco police officers.
Investigators recovered a backpack and a shotgun from the yard of the home.
The backpack contained nearly $3,000 in cash.