Local March For Our Lives rallies planned Saturday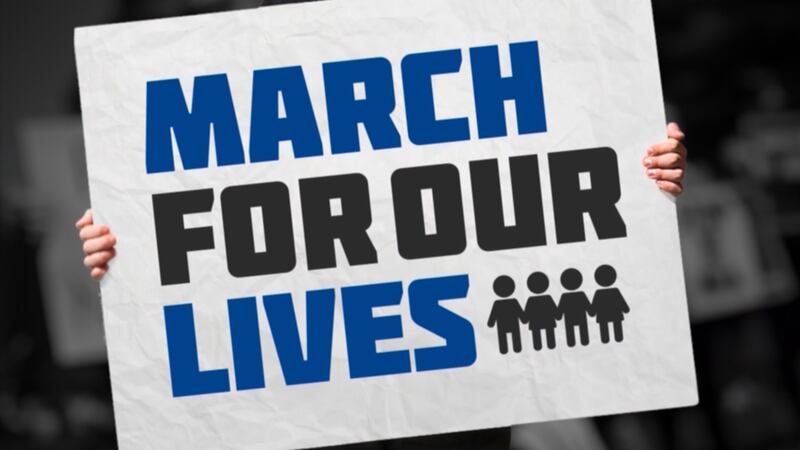 Published: Mar. 23, 2018 at 11:38 AM CDT
March For Our Lives rallies are planned Saturday in Central Texas to coincide with other rallies around the U.S. and in Washington, D.C. in the wake of the shooting on Valentine's Day at Marjory Stoneman Douglas High School in Parkland, Fla. that left 17 dead.
The rallies are intended as a call for making the lives and safety of students a priority and for ending gun violence in schools and communities.
In Killeen the rally begins at 5 p.m. Saturday at the Killeen ISD Administration building at 200 North WS Young Dr.
Participants will march to the Killeen Community Center where the event will end at 6 p.m.
The rally in Waco begins at 3 p.m. in Heritage Square.
Midway High School sophomore, Casie Pollard, 16, is among the organizers of the Waco rally.
"I think since it was started by teens, were the people that need to take action," Pollard said.
"We are the future and it's our responsibility to take action."
Members of Open Carry Texas plan counter-protests at many of the rallies around the state including the events in Killeen and Waco.
"These counter-protests will be peaceful, professional and cordial," the organization said in a press release.