Marlin: Council officially hires new city manager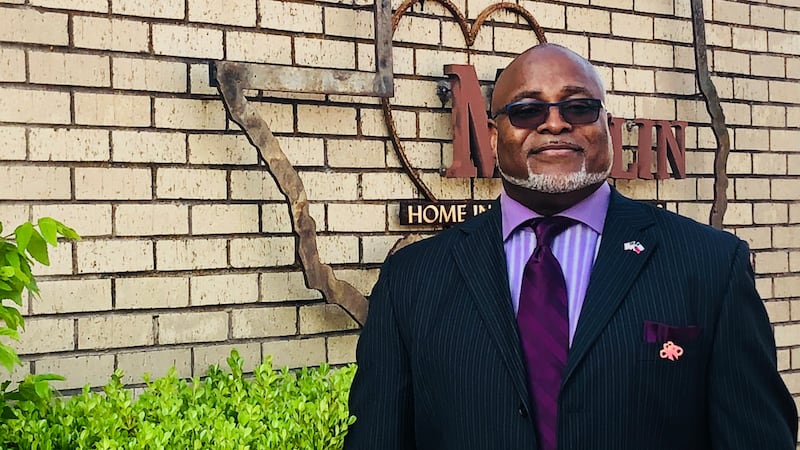 Published: May. 13, 2019 at 1:17 PM CDT
The Marlin City Council has voted to hire a new city manager.
The council voted Friday to hire Cedric Davis Sr., 52, the former Mayor of Balch Springs with a background in education, law enforcement, and criminal justice.
Davis ran for Texas governor in 2018 and finished third in the Democratic primary with just more than 8 percent of the vote.
The move to hire him in Marlin was made official during Tuesday night's regularly scheduled council meeting where Davis was present.
The council voted unanimously to approve an employment agreement which goes into effect Thursday.
The three-year agreement includes an annual salary of $70,000, health benefits, a $400/month vehicle allowance, a city-provided cell phone, and a moving allowance of $4,800 (on the condition he relocates within the corporate limits of the city).
The city has been without a manager since March when the Marlin City Council voted 7-0 to terminate the employment of Alan Grindstaff.
Grindstaff, Marlin's fourth city manager in about five years, was hired in February 2017.
His contract was supposed to have run until April of 2020, but the council agreed to a $36,000 buyout.
In April Grindstaff was indicted for abuse of official capacity following a Texas Ranger's investigation into an alleged plan to offset a budget shortfall with revenue from traffic tickets.
The offense is a Class A misdemeanor.
Grindstaff violated the law by "requiring or suggesting to" Marlin's police chief, Nathan Sodek, in early February "that his department was required to or expected to issue a predetermined or specified number of any type or combination of traffic citations within a specified period," and by "establishing or maintaining, formally or informally, a plan to evaluate, promote, compensate or discipline (Sodek) based on the issuance of those citations, according to the indictment.
While it's illegal to create traffic ticket quotas, municipalities are allowed to estimate the amount of money its court anticipates will be collected in a budget year, according to the traffic section of the Texas Penal Code.
Grindstaff had estimated that police needed to write about 500 tickets a month in order to generate $700,000 in revenue for the city.
In January he told the council that while the city was on pace to double the more than $250,000 in ticket revenue from the previous fiscal year, but not to generate the $700,000.
He revised the estimate to $517,000, telling the council then, "We will make that money, from what the chief tells me."