Temple: Mother of man found dead in Oklahoma seeks son's artwork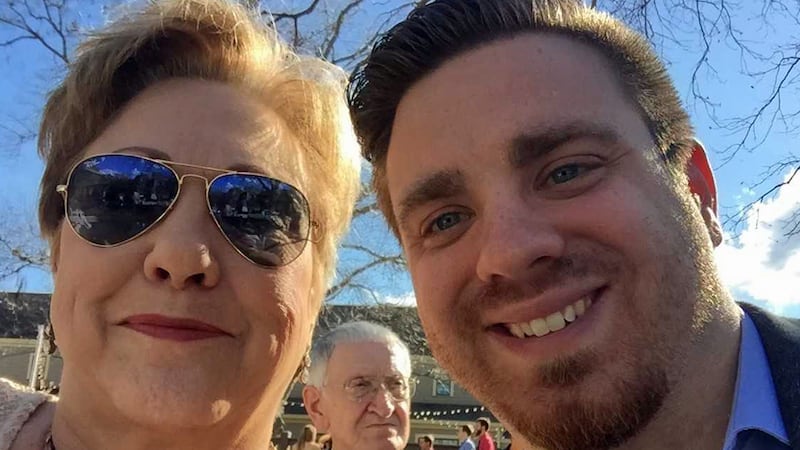 Published: Jan. 23, 2019 at 3:18 PM CST
The mother of a Temple man whose body was found in Oklahoma along with the remains of a longtime friend is hoping to find a drawing her son did of Jesus being nailed to the cross in time for his funeral.
Michael Swearingin made the drawing while working at the First Baptist Church in Temple, his mother, Deborah Daniel Harrison said.
The drawing was sold, but Harrison doesn't know to whom.
She would like to borrow it to display at her son's funeral service and is making a public appeal in hope the owner will come forward.
The bodies of Swearingin, 32, and his friend, Jenna Scott, 28, were recovered on Jan. 15 in rural Okfusee County, Okla., eleven days after the two were last heard from.
The remains were found in a clandestine grave after Oklahoma investigators went to the property at the request of Temple police, who are investigating the disappearance of the two residents.
A celebration of life service will be held for Jenna Scott at 2 p.m. on Friday at Vista Community Church at 7051 Stonehollow in Temple.
A funeral service will be held for Michael Swearingin at 2 p.m. on Saturday at the First Baptist Church in Little River-Academy.
Visitation will be from 6 p.m. to 8 p.m. on Friday at Hewett-Arney Funeral Home at 14 West Barton Ave. in Temple.