Officer kills man near area courthouse after domestic incident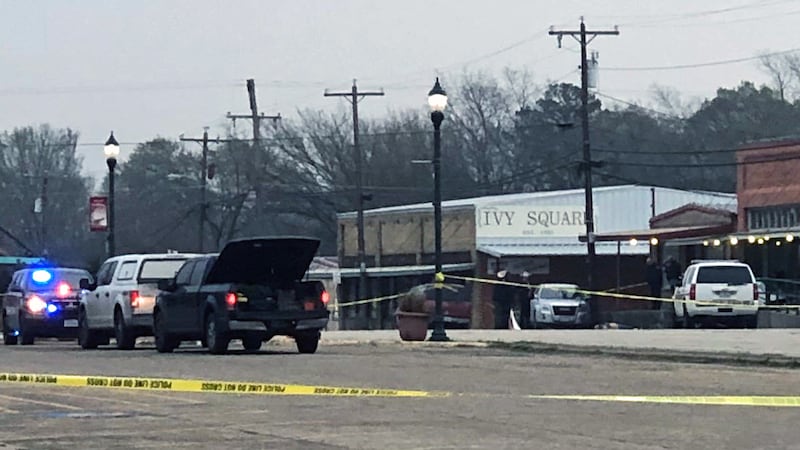 Published: Mar. 1, 2019 at 9:10 AM CST
Limited information was available Friday morning surrounding an officer-involved shooting near the Freestone county courthouse in Fairfield.
A Fairfield city administrator confirmed the shooting at around 9 a.m. Friday and said the Texas Rangers were taking over the investigation.
The shooting, which left a 29-year-old man dead, apparently stemmed from a domestic call on U.S. Highway 84 during which the man threatened to harm a woman, authorities said.
One source with knowledge of the situation said the woman may have been stabbed.
The officer first used his Taser in an attempt to subdue the man and then "had to use deadly force in the situation," authorities said.
The body of the man whom the officer shot was lying in front of the courthouse.
The officer, a 10-year veteran of the department, wasn't injured.
Highway 84 and the east side of the courthouse square were closed
People working inside of the courthouse would not comment on the shooting.
An SUV involved in the incident crashed into a local pharmacy across from the courthouse.
"We have long said that someone was going to run into that (wheelchair ramp) but no wheelchair has ever use that ramp before or after it being put in but I knew someone was eventually going to run into it," says pharmacy owner Vance Oglesbee.
Oglesbee received a call at 6:30 Friday morning from police letting him know that a fatality did occur in front of his store.
"There is a lot of officers here the Texas rangers here, and city administrator the mayor. So all hands were on deck," he said.
The shooting was the second involving Central Texas officers in 48 hours.
James Scott Reed, 40, was killed in an exchange of gunfire with Killeen police after officers executed a no-knock search and arrest warrant at around 6 a.m.Wednesday at 215 West Hallmark Ave.