Bonds total $100K who scuffled with officer at local Dollar General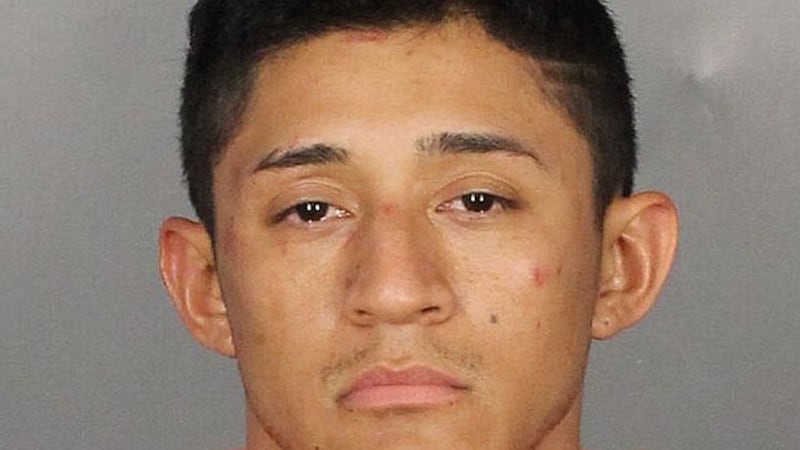 Published: Oct. 15, 2019 at 10:48 AM CDT
Bonds total $100,000 for a man arrested after a scuffle Tuesday morning inside a Dollar General store that sent a Waco police officer to the hospital.
Fernando Sandoval, 30, remains in the McLennan County Jail facing a list of charges including aggravated assault on a peace officer, forgery, resisting arrest and attempting to take a weapon from an officer, according to online jail records.
The incident happened at around 10:15 a.m. Tuesday at the store at 4012 Bosque Blvd.
Officers were sent to the store in response to a report that a man was trying to pass a counterfeit $100 bill, Waco police Sgt. W. Patrick Swanton said.
Witnesses said the man resisted as an officer attempted to take him into custody and during the ensuing struggle, slammed the officer's head against the front door of the store, leaving the glass with a spiderweb of cracks.
The suspect also bit the officer on his right forearm.
The officer called for help as he subdued the suspect, and several customers stepped forward to help hold the man down until officers arrived, witness Teri Andrzejewski said.
The officer, who suffered a broken bone in his right hand and cuts on his head in addition to the bite, was taken to a local hospital for evaluation, Swanton said.
The suspect was also taken to a hospital for medical clearance, Swanton said.