Package mix-ups have residents of one local neighborhood fuming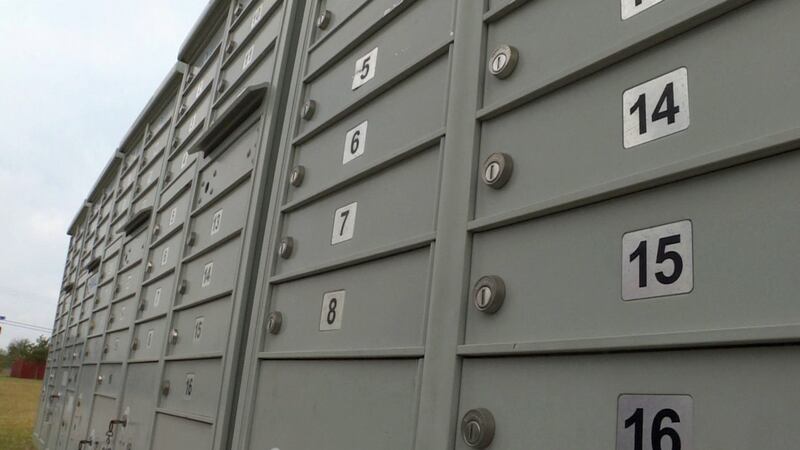 Published: Nov. 20, 2017 at 3:22 PM CST
Some residents of a Temple neighborhood are speaking out after they say their packages have been mishandled by temporary United States Postal Service mail carriers.
The delivery of some packages to the wrong addresses and lost packages have become big issues in the last few months in the Windmill Farms subdivision, residents say.
Most of the mail in the neighborhood is placed in mailbox clusters, but mail carriers hand-deliver packages that are too big for the boxes, which is when a majority of the issues occur, neighbors said.
Some homeowners said they are even shipping packages to different addresses to avoid mishandled orders.
Ryan Moffenbier said in the last couple of months, eight to 10 of his packages have either ended up at the wrong home, or have been lost.
"You get these notifications on your phone that say hey, it's out for delivery, and you're not sure whether you should be excited, or worried, because you're not sure if this package is going to be there, and this is your hard-earned money that you bought this package with," Moffenbier said.
Alison Bean is another resident who has experienced mishandled deliveries.
"It's frustrating that we have to think, 'oh, make sure when we order something from Amazon, make sure it gets delivered to my husband's work address,'" Bean said.
"It should be coming to our home, we shouldn't have to think about it. It should be simple."
The problems started after the regular mail carrier for the neighborhood went on a leave of absence.
Since then, Moffenbier said substitute mail carriers have been careless with package deliveries.
The U.S. Postal Service said in a statement it's aware of the problem.
"The Temple postmaster has been made aware of the issues and takes these customers' complaints very seriously," USPS Strategic Communications Specialist Sam Bolen said.
"The postmaster has recently implemented some staffing changes for the carriers filling in during the regular carrier's absence that should resolve these customers' mail delivery concerns."