Pickup rams local ambulance; driver leads police on chase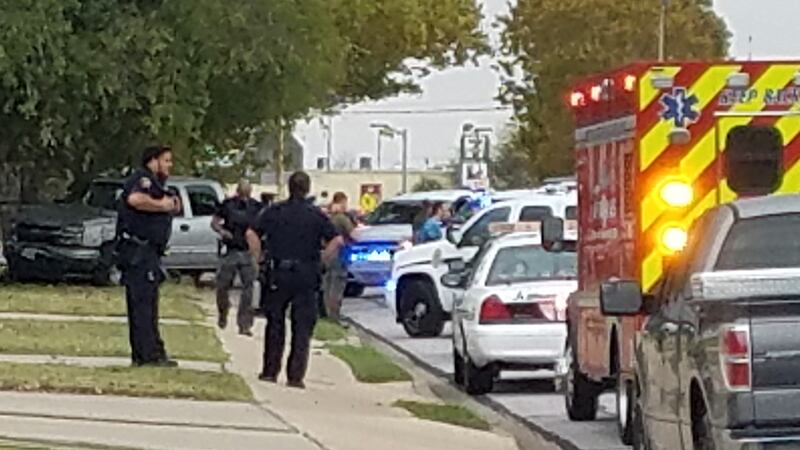 Published: Nov. 15, 2017 at 3:35 PM CST
A driver who used his pickup to ram an ambulance on Twin Creek Drive and then led officers on a chase is in custody after the truck crashed through a chain link fence near Peebles Elementary School at 1800 South W. S. Young Dr. in Killeen.
Police blocked off the southbound lane of W.S. Young and weren't allowing northbound traffic in front of the school.
Parents were advised to take alternative routes to the school.
As children were released from school, they were being directed around the area where the street is blocked off.
Police said the man called for medical help after inhaling an unknown substance Wednesday afternoon in the 700 block of North Twin Creek Drive.
When Killeen Fire Department paramedics arrived, the man evidently changed his mind, refused to get out of the truck, and then tried to drive off, but was blocked in by the ambulance, police said.
The man used the pickup to ram the ambulance twice and then sped off, police said.
The paramedics weren't injured.
Officers were able to pull the driver over in the 3300 block of Rancier Avenue, but the driver again refused to get out of the truck, and drove off.
He was headed south on W. S. Young when the truck left the road and crashed through the fence, police said.
He resisted efforts to remove him from the vehicle, but ultimately was taken into custody without incident, police said.