Remains of rural house go up in flames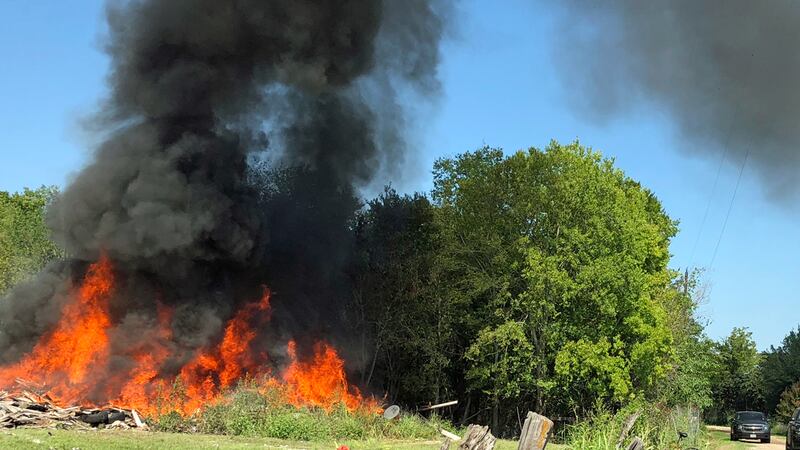 Published: Sep. 19, 2018 at 11:46 AM CDT
The remains of an abandoned house went up in flames Wednesday morning in rural Falls County, producing a column of black smoke visible for miles.
The fire was burning on County Road 2865 south of Marlin
Falls County deputies arrived just before 11:45 a.m., but no firefighters were at the scene late Wednesday morning.
A witness said the abandoned house had partially collapsed and was uninhabitable.