Road debris responsible for thousands of crashes in Texas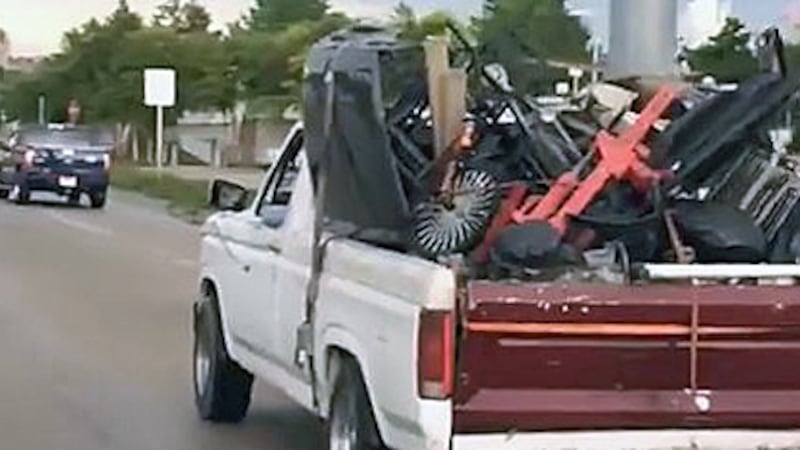 Published: Aug. 11, 2016 at 5:35 PM CDT
Over the next month, thousands of college students will be moving back into town and bringing with them mattresses, furniture, and suitcases.
Sometimes the loads being transported along Interstate 35 are not secure leaving debris on the roadways.
AAA Texas has found more than 200,000 crashes over the past four years involved road debris.
Those crashes caused 39,000 injuries and more than 500 deaths.
Doug Shupe, a spokesperson for AAA Texas, said just driving a few miles down a roadway a driver can likely spot pieces of large debris whether it is tire scraps, pieces of furniture, or sacks of garbage.
"This stuff is falling out of trucks and into the lanes of traffic," Shupe said.
"Drivers are hitting the debris causing crashes as well as serious injuries and in some cases fatalities."
Shupe said AAA Texas found 37 percent of deaths related to road debris are caused by people swerving and overcorrecting.
"Nothing is more dangerous than trying to swerve around and then over correct," Shupe said.
Experts say the best way to avoid hitting road debris is to look 12 to 15 seconds down the road so you can notice any road hazards and adjust your speed accordingly.
If a driver is carrying a large load, experts suggest triple checking to ensure it is tied down correctly.
"Make sure you are tying that stuff down, taking the time to make sure that stuff is secure, you are covering it with a net or a tarp, and that you aren't overloading the vehicle," Shupe said.
If you do not secure your load and items fall from your vehicle, you are breaking the law in every state.
In Texas, the crime is a misdemeanor punishable by a fine of not less than $25 or more than $500.