Semi wreck near Bruceville-Eddy on Interstate 35 cleared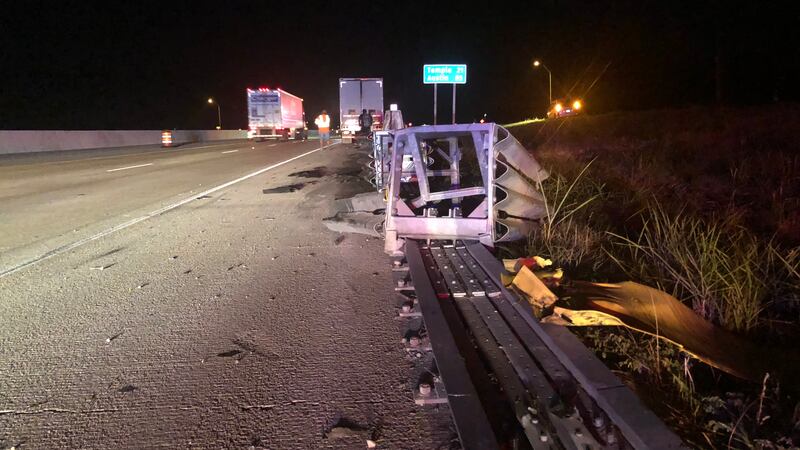 Published: Aug. 30, 2018 at 5:15 AM CDT
Bruceville-Eddy first responders have cleared a wreck on I-35 southbound just past Old Bruceville Road Thursday morning.
The driver of the semi said a car cut him off just before 2:45 a.m. on Thursday morning. In order to avoid an accident, the driver swerved right and hit a side wall according to the fire chief.
The semi's tractor and trailer were both damaged in the wreck. Both will have to be towed away separately.
The driver, who was hauling groceries, was not injured.
First responders warn drivers to expect delays this morning on their commute.