Three tornadoes touched down Saturday in Central Texas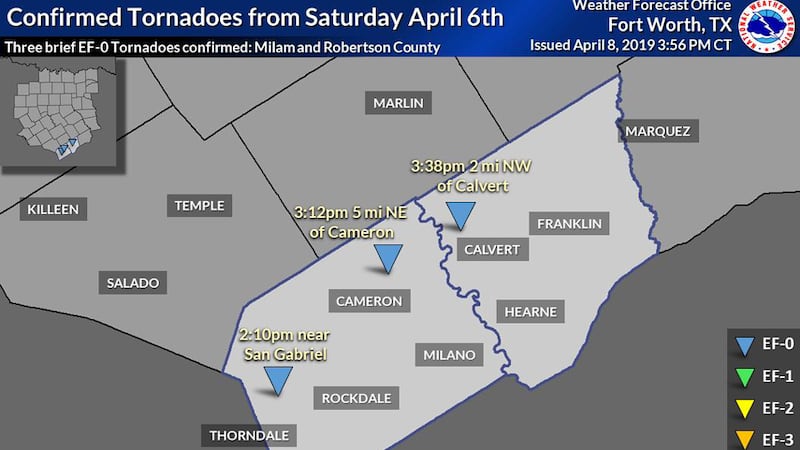 Published: Apr. 6, 2019 at 3:20 PM CDT
Three EF-0 tornadoes with winds of 65 to 85 miles per hour touched down Saturday in Milam and Robertson counties, the National Weather Service confirmed Monday.
The first touched down at 2:10 p.m. Saturday near San Gabriel in Milam County.
The second occurred at 3:12 p.m. Saturday, five miles northeast of Cameron in Milam County.
The third touched down at 3:38 p.m. Saturday, two miles northwest of Calvert in neighboring Robertson County.
Portions of Central Texas remained under a tornado watch until 6 p.m. Saturday.