Shuttered local homeless shelter could reopen before end of month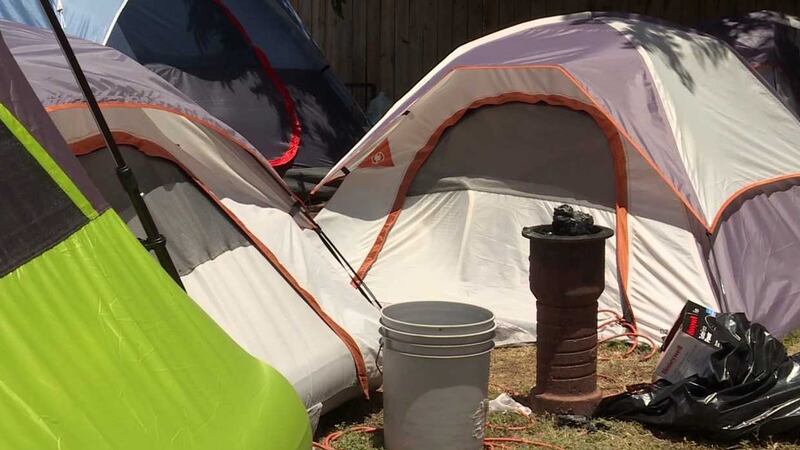 Published: Jul. 9, 2019 at 12:19 PM CDT
Killeen's temporarily shuttered Friends in Crisis homeless shelter, which serves as many as 75 residents nightly, could reopen by the end of the month after a vote by board members Monday night.
The board approved a motion to reopen the shelter on or before Aug. 9 and as early as July 26 "if sufficient funds are received from the City of Killeen, foundations, businesses, organizations, churches, individuals and other funding sources."
Workers will start cleaning and sanitizing the four-year-old shelter at 412 East Sprott St. by July 15.
"We begin this process, we knew it would be temporary. But it's exciting still to see it come back to life," said Suzanne Armour, director of programs.
Currently, close to $89,000 has been raised which will allow the shelter to open at least for three months. Grants are expected to come in during the month of October to provide more funding.
The shelter, which relied on private donations and some funds from Killeen's Community Development Block Grant, closed on May 18 while officials looked for additional sources of funding to cover the $30,000-a-month operating cost.
The closure left many of those who relied on the shelter with no place to go.
By June, a tent city of sorts had formed on the lawn of the shelter. A couple of dozen tents still dotted the lawn late last week.
Joe Salinas, one of the tent city residents, says he's happy the shelter is opening.
"Ecstatic, I can't tell you enough, plus we get to get out of this heat. A lot of people have been going to bat for us, you know," he said.
Residents have been dropping off food and toiletries to help out.