So what about those contact tracing apps?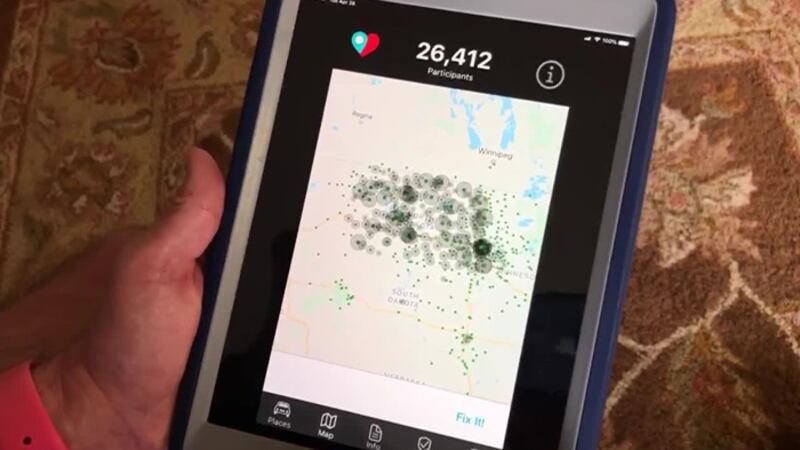 Published: May. 15, 2020 at 7:39 PM CDT
Some public health officials hope they can minimize the spread of COVID-19 through the use of contact tracing apps, but that has raised privacy concerns.
One cybersecurity expert, however says the apps pose the same risk as common social media apps.
Several contact tracing apps have been launched around the globe and some countries have mandated their use to track down people exposed to COVID-19, using GPS mapping or to provide alerts to those who are near someone with a confirmed case of the virus.
Certain contact tracing apps access more information than others.
Google and Apple plan to launch an app that will track connections with someone with COVID-19 via Bluetooth.
If you're near someone who has the virus the app will alert you.
Cybersecurity and privacy law expert Shawn Tuma says there are risks involved when downloading the app.
"It creates one more venue, one more vehicle for hackers to use to try to hack your device," Tuma said, particularly because many hackers use Bluetooth to accomplish a breach.
However, he says, it's important to note most people have their Bluetooth activated all time.
"Most of the technology now is Bluetooth-based or AirPods, IPens, car Bluetooth connection, we use Bluetooth all the time," Tuma said.
He believes the biggest problem is incrementalism, which occurs when the original blueprint of an app is changed to get more access to information.
"What the stated purpose of it is today will evolve and will become more intrusive and access more information, all these tech companies do this," Tuma said.
"Google and Apple have announced (the app) will not track your every move and it will only be Bluetooth-based but then it will turn into well, let's go a step further and get more information and that's when it becomes a problem."
Tuma says right now the contact tracing app provides the same risk as using Snapchat, Instagram and other free apps.
But it's not clear whether yet whether giving up some privacy for the sake of safety will be worth it.
"I don't know how effective these apps really are because if you don't have 80 percent of the people using it you're not going to get the effectiveness you need, so we are putting something on our device that is collecting an intrusive amount of data unless we have a certain amount of people who do it," Tuma said.