Sources question whether BU sexual assault investigation was flawed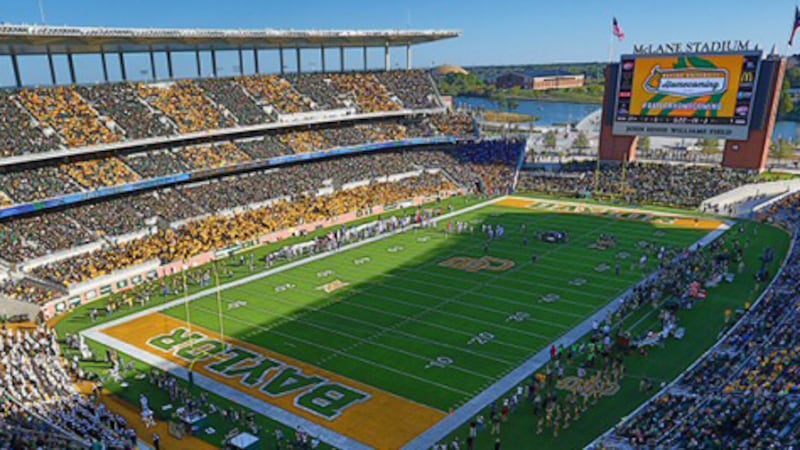 Published: Sep. 7, 2016 at 4:33 PM CDT
Baylor and Pepper Hamilton, the independent law firm the university hired to investigate the sexual assault scandal that engulfed the school's football program, fumbled, according to university insiders and secret recordings of meetings with athletic staffers obtained by KWTX, which suggest that the firm's investigators came to Waco with an agenda to purge members of the football program and had a racial undertone in their line of questioning.
On May 26, saying they "were horrified by the extent of these acts of sexual violence on our campus," Baylor regents reassigned Chancellor and President Ken Starr, fired head football coach Art Briles and put Athletic Director Ian McCaw on probation in the wake of the scathing Pepper Hamilton report of its findings in the investigation of the sexual assault scandal that engulfed the school's football program.
In a months-long investigation, KWTX has spoken with nine people interviewed by Pepper Hamilton about athletics and the football program, as well as numerous additional sources with direct knowledge of the investigation.
All of these sources spoke on the condition of anonymity.
Most of them are employed by Baylor, and not allowed to speak.
None of the sources to whom we talked disputes Pepper Hamilton's finding that the university failed victims of sexual assault, and had major shortcomings in the systems and processes it had in place to deal with incidents and victims.
But nearly all of the national media coverage about these shortcomings has focused on the football program, and especially on Briles.
The national narrative appears to be that the Baylor football program turned a blind eye as players ran rampant and that Briles knew about it, but did nothing.
In response, Baylor has said almost nothing and demanded silence from almost everyone involved, from former Chancellor and President Ken Starr, to the coaches directly impacted.
Pepper Hamilton produced a 13-page findings of fact that didn't identify any specific cases or name Briles or any other individual.
Baylor said it couldn't provide any details about the specific cases in which Pepper Hamilton found university and athletic department failures.
"This is not an athletics issue…this is a human issue"
But in a meeting with athletic staffers in late July, the first the university had with them after the scandal exploded, Baylor's Title IX coordinator, Patty Crawford, said athletics was not the main concern.
"A very small percentage of our cases have anything to do with athletics", Crawford said in the meeting, of which KWTX obtained a recording.
"And I've made that very clear to our leadership. This is not an athletics issue in the sense of violence and all these things, this is a human issue."
Crawford pointed out to the staff that just two football players have been convicted of sexual assault during Briles' tenure at Baylor, a fact that those we spoke with say was lost in the media frenzy.
Neither of the two players stepped foot on the field after the coaching staff learned of the accusations.
"We had a trial last August where someone was found guilty", Crawford said. "And then there's another one two years ago related to (athletics). The media loves anything related to athletics. They love that because it's sensational."
Those two cases have been widely reported on, although key details have been misreported or left out.
Tevin Elliot was convicted of two counts of sexual assault, for assaulting a former Baylor student in 2012. Elliot was kicked off the team shortly after the team learned about the first sexual assault allegation, in April of 2012, three days before he was arrested and charged with the crime.
Sources told KWTX that Briles made the decision to remove him from the team. After being dismissed by Baylor, and after his arrest, Elliot was allowed by the NCAA to transfer to Central Arkansas, where the head coach said he'd be suspended one game for the incident at Baylor. It was that August, while Elliot was a player at Central Arkansas, that the McLennan County Grand Jury indicted him.
Sam Ukwuachu was convicted in 2015 of assaulting a former Baylor soccer player in 2013. Ukwuachu transferred from Boise State to play football at Baylor after he was dismissed from that team in May of 2013.
A report published in Texas Monthly which set off much of the national firestorm surrounding Baylor's football program claimed Ukwuachu "had been kicked off the Boise State team for a previous incident of violence involving a female student."
However, this has been proven false.
According to his transfer documentation, Ukwuachu was in good standing with Boise State at the time of his transfer.
A statement from Boise State administration later confirmed Ukwuachu was not dismissed from the team for any disciplinary reason, and there were no reports to Boise State about such an incident.
Ukwuachu's father told KWTX he left because he was depressed and homesick, and wanted to be close to his parents, who live near Houston.
Ukwuachu never stepped foot on the football field at Baylor.
The athletic department and university sources with whom KWTX talked say no player ever played football for Briles while accused of sexual assault.
Rami Hammad, offensive lineman for the Bears in 2015, was accused by a student of sexually assaulting her in his apartment early in the fall semester of that year.
Sources close to the football team said that Rami was cleared by Title IX in that case.
After the season, Hammad was charged with felony stalking in an incident involving his ex-girlfriend.
He is currently suspended from team activities pending resolution of that case.
Stephenville-based lawyer Ernest Cannon represented Briles in a contract mediation with Baylor, but no longer represents the fired coach. He says investigators had access to 8 1/2 years' worth of Briles' emails and text messages yet found no evidence of mishandling of a sexual assault or anything the coach would be embarrassed about.
"Art Briles never covered up a sexual assault, Art Briles never met with a victim. Art Briles never shamed a victim," Cannon said.
All of the university sources we spoke with said they've never seen any evidence Briles handled a sexual assault case improperly. And despite a widely reported story, sources told KWTX Briles never failed to show up to meet with a victim who's suing the school.
An attorney for Jasmin Hernandez, one of Tevin Elliot's victims who is now suing Baylor, sent a press release to media around the country, saying Briles promised to show up for a mediation and apologize to Hernandez.
That story was widely circulated, although it was never confirmed by anyone besides Hernandez's attorney.
Sources familiar with the situation say Briles never made any promise, and didn't know Hernandez had requested his appearance.
"There is no smoking gun"
By all accounts the days leading up to the firing of Briles were chaotic. The sources who spoke with KWTX provided a more detailed timeline of how it all played out.
On May 13, the same day the Baylor regents were given a comprehensive briefing about Pepper Hamilton's findings, two regents visited Briles' office, telling him not to worry because "his job was safe." It was during that meeting the regents also mentioned the board was concerned another alleged assault case might come to light involving two junior college transfers.
On May 23, Briles was told by a friend on the board of regents that the board had decided to fire him, although nothing was official.
Briles called then-Chairman Richard Willis and asked if he and Ian McCaw could address the regents. The two were given the chance to speak with the board the next day via teleconference, separately. The board made no decision that day.
On May 24, a blogger for Horns Digest, a sports website for University of Texas fans, first reported the board would fire Chancellor and President Ken Starr over the scandal.
Sources say Starr knew weeks before that his future was being considered, and he secured the help of prominent trial lawyer Mark Lanier to help represent him quietly behind the scenes.
Briles, on the other hand, had neither an agent nor a lawyer representing him until after the firing, which Cannon, who describes Briles as almost too trusting, says was his biggest mistake.
When asked after seeing all the evidence what was what the worst thing Art Briles did during his seven years leading the Bears, Cannon replied, "Not obtaining a lawyer before speaking to the board."
As the scandal erupted, Briles and McCaw were talking with each other frequently and Cannon said Briles was worried McCaw would take the fall.
When McCaw stopped returning Briles' phone calls on May 25, Briles feared it was because McCaw had been fired.
Then early in the morning on May 26, McCaw called Briles who was stunned by what McCaw had to say.
"The AD said he'd been to the meeting", Cannon said.
"(Briles) said, 'how did it go?'", and (McCaw) said, 'not good', and (Briles) said, 'I'm really so sorry, I'm really so sorry', and the A.D. said, 'It's not me, it's you,'" Cannon recalled.
Starr also was stripped of his title as president that day, and resigned as chancellor less than a week later.
Several sources tell us some members of the Board wanted to fire Starr long before Pepper Hamilton's investigation, based on issues unrelated to the sexual assault scandal.
On May 30, McCaw resigned, saying he needed to step down in order to help the university heal and move forward.
Sources told us the board had decided to keep McCaw after his teleconference and put him on probation but his resignation came at the urging of Baylor Chief Operating Officer Reagan Ramsower.
Sources also say the Board initially needed to keep McCaw to fire Briles, because Briles contract required the termination be carried out by the athletic director or the president.
Two other Baylor athletics employees were fired in the wake of the Pepper Hamilton review, Associate Athletic Director Tom Hill and Athletics Director of Football Operations Colin Shillinglaw, who had been with Briles for almost 30 years.
Sources say Shillinglaw and Hill have never been given the circumstances surrounding their termination.
Shillinglaw remains on Baylor's payroll, because he has a contract with the university.
On June 24, Briles and Baylor announced they had come to terms on a confidential settlement and were parting ways.
"To this day, I have no idea why Art Briles was fired", Cannon said. "There is no smoking gun."
"Dorm prank" was straw that broke the camel's back
As the national media frenzy about the scandal at Baylor hit fever pitch, regents got word of another case that might also be coming to light, which sources tell us was "the straw that broke the camel's back" for Briles.
Jeremy Faulk transferred from Garden City Community College in January with high expectations, as a Junior College All-American.
According to Faulk's attorney, Dick Tate, when Faulk arrived on campus for team activities and summer school, four days after Briles was fired, Faulk found himself without the apartment he should have had as part of his scholarship.
He was told by an athletic housing administrator that he should stay on the couch of another player.
The next day at practice, the team's defensive coaches tell Faulk there was a complaint made against him to administration in April.
He was asked to sign a release that would allow them to look into his disciplinary history at schools he attended previously.
They found a dorm complaint and a police report referencing an incident in which Faulk and a teammate walked into another teammate's room.
That teammate was under the sheets with his girlfriend, without clothes on.
Faulk and his teammates tried to pull the sheets off.
Police were called, but immediately closed the case without charges, saying the coaching staff was taking care of it.
Tate says the incident was nothing more than "a dorm prank."
But the next day, Faulk was kicked off the team by newly hired head football coach, Jim Grobe, who sources say had no hand in making the decision.
In recorded discussions about the case in a meeting with Baylor athletic staff, multiple coaches expressed concern that the Board learned about the accusation before football staff, and decided to kick Faulk off the team based on the accusation, without any investigation.
Crawford responds, telling the staff she's concerned about investigations that have happened outside of Title IX.
"In our process, the expulsions/suspensions have occurred as an outcome of a hearing, based on an investigation" she says. "Some of the innuendo, I'm not going to say names, those people haven't even gone through a process. And that was our concern, coach, as well. We have the same concern. That has to happen."
Later in that meeting, Crawford again raised concerns that the university had taken action against players without due process.
"There are allegations that we know are not true. And we do not take those forward", Crawford said. "I have fought for, in a lot of situations where someone says, 'hey, this person, got news, we don't want them on the team.'" I say, 'no, no. Don't change their access please. They haven't even gotten to the point of having a hearing yet. Please just let the process go.'"
Crawford says she had begun to refuse to share names of those involved in Title IX investigations with Baylor administrators, fearful that the officials might take action before those involved in the investigations receive due process.
"That's what we talked about this week, I said this has to be very clear that at this point, no one is going to know, other than our office, who these people are, what their names are, where this is going", Crawford says. "Because there have been occasions where I've been called on my cell phone on a Sunday morning by a board member wanting names."
Report supported "conclusions that the board has already drawn"
In his first public statement since his firing, made to KWTX, Art Briles said the Pepper Hamilton report was "not independent" and "supports the conclusions that the board has already drawn".
Nine of the sources who spoke with KWTX were interviewed as part of the Pepper Hamilton investigation, and all nine raised questions about the investigators' motivations.
Sources with inside knowledge of the football program told KWTX that to their knowledge, the investigators didn't interview even a single player.
Multiple sources said they believe the law firm came to Waco with the agenda of purging members of the football staff.
They also say they perceived biases of Pepper Hamilton investigators.
Two of those sources, who were interviewed independently and by different investigators, said they were asked by the Pepper Hamilton investigator why there were so many black players on the team, and one was asked if he ever saw his black athletes hanging around white women.
Pepper Hamilton denied those claims, telling KWTX, "The investigation focused on the school's response to reports of sexual assault and dating violence. The investigation did not explore issues related to the diversity of the team, nor were any coaches asked about diversity-related issues."
Those who spoke with KWTX agreed with Pepper Hamilton's assertion that the university did not provide adequate training for employees about the Title IX process.
Our sources told us the football program and its head coach had "zero training" to handle sexual assault issues.
But they maintain issues football staff learned about were dealt with quickly and thoroughly.
"Baylor, as best I can tell, was relying on Pepper Hamilton's conclusions", Cannon said.
"But I have no information of any act or failures to act that caused Baylor to fire (Briles) for cause. I don't even know what their reason was."
---
WACO, Texas (KWTX)--Title IX, which is at the center of the sexual assault scandal that engulfed Baylor's football program earlier this year, is part of a more than 40-year-old law aimed at ensuring equal rights for those participating in educational programs that receive federal financial assistance.
It applies to all facets of a school's environment.
It has been interpreted to mean that sexual harassment of students including sexual violence interferes with the right to receive an education free from discrimination, and requires schools to take immediate action to end harassment and sexual violence.
Under Baylor's policy, even kissing could be considered "non-consensual sexual contact."

The university said in March it is spending $5 million to prevent and respond to acts of interpersonal violence.
The plan also calls for taking steps to address the needs of students who prompt Title IX investigations; requiring Title IX training for upperclassmen and graduate students as well as to incoming students, and requiring annual Title IX training for faculty and staff.
---