'Taste' restaurant and wine bistro makes delicious debut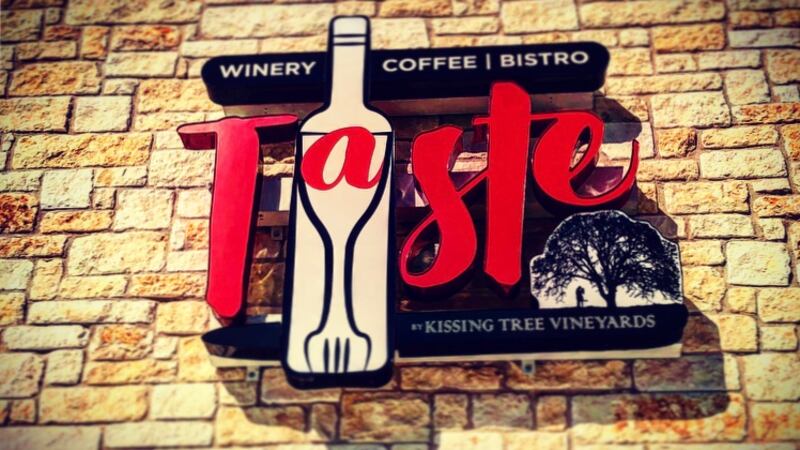 Published: Oct. 11, 2018 at 10:39 PM CDT
Here's a "taste-y" insider's tip for Central Texas foodies — "Taste" by Kissing Tree Vineyards has officially opened in downtown Waco.
The restaurant/wine bar/coffee bistro is located at 804 S. 7th Street.
Open seven days a week, the avant-garde owners, Chris and Crystal Grider, have hired a former manager at Diamondbacks, Jose Chepa Flores, to whip up his own visionary creations resulting in a 'sophisticated southern' cuisine.
Guests can dine on cowboy-cut prime rib, miso cauliflower soup, pulled pork mac-and-cheese, thrice-cooked fries with a homemade lavender ketchup, and banana pudding a flambé for desert, among many other down-home decadent dishes.
The Griders own and operate Kissing Tree Vineyards winery out of Chilton with a tasting room located inside the historic bank building on the main drag of Bruceville-Eddy off HWY7.
Their "Bottling Romance" theme continues at the newest location with rich woods, stone, and lighting accents.
Not in the mood to try one of their more than 120 wines? They have a coffee bar with a cider bar on the way.
Plus, they've created specialty wine-cocktails handmade by their handpicked baristas.
The Waco Chamber of Commerce will hold a ribbon-cutting for "Taste" Friday, Oct. 19.
Find them on Facebook for more information.