Police warn residents not to open suspicious packages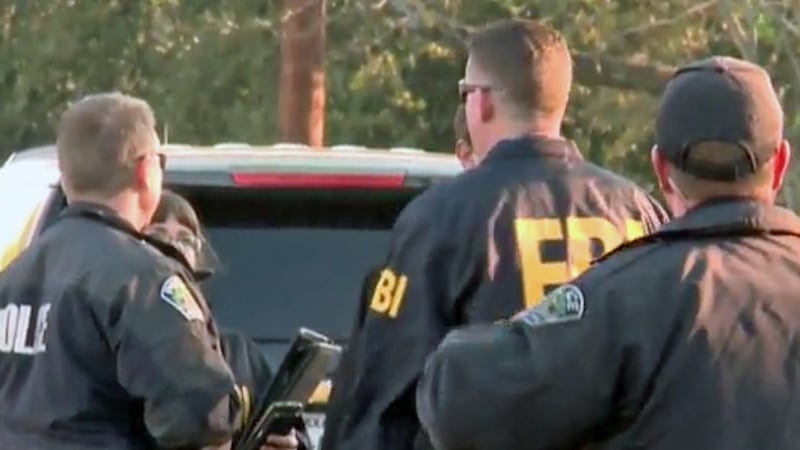 Published: Mar. 12, 2018 at 10:57 AM CDT
Police in Austin are warning residents not to open packages that appear suspicious or that they were not expecting after three home explosions in 10 days.
"If you receive a package that you are not expecting or looks suspicious, DO NOT open it, call 911 immediately," Austin police Chief Brian Manley tweeted.
The warning came as police were responding to another package explosion in Austin that badly injured a woman, hours after a package bomb killed a teenager and wounded a woman in a different part of the city.
Austin-Travis County EMS tweeted that an explosion Monday in southeast Austin injured 75-year-old Hispanic woman who has been hospitalized.
A second woman from that address has been hospitalized with an unrelated medical issue.
That incident and the package that exploded early Monday killing a boy, 17, and injuring a woman in her 40s, may be linked to a deadly package sent to another home in Texas' capital city earlier this month because they were both left on the front doorstep and not delivered by a mail service.
Manley said at a news conference Monday that the U.S. Postal Service does not have a record of delivering a package to the Austin home where the explosion occurred Monday.
He says that package was taken into the kitchen of the home where it detonated, killing a 17-year-old boy and injuring the woman.
Authorities said earlier that the woman's injuries were life-threatening, but Manley says she'll survive.
A 39-year-old man was killed in the March 2 attack.
The chief said earlier that investigators were considering whether the attacks could be race-related because the first three victims were all black.
He says they aren't ruling anything out, but they are no longer "making the connection to a hate crime."
Manley said Monday that investigators hope to collect surveillance video from nearby homes to identify a suspect.
He says there's currently no other evidence indicating a hate crime beyond the victims' race.
The FBI is helping Austin police in the investigation.
Gov. Greg Abbott Monday offered a $15,000 reward for information leading to the arrest of the person or people responsible for the bombs.
"I want to assure all Texans, and especially those in Austin, that local, state and federal law enforcement officials are working diligently to find those responsible for these heinous crimes."
Authorities are asking anyone with information to call Texas Crime Stoppers at 1-800-252-TIPS or through the Department of Public Safety's confidential tip website.
Organizers of the South By Southwest festival are urging those visiting Austin, "if you see something, say something," after three package bombings killed two people and injured two others in less than two weeks.
In a tweet Monday, organizers said, "SXSW is heartbroken by the explosions in Austin" and asked the thousands of festival attendees to notify the authorities of anything suspicious.
---
(KWTX)—Central Texas police departments echoed the warning of Austin police Monday about unexpected or suspicious package deliveries.
"If the package appears suspicious, it is best to not move the package and call the police department immediately," Killeen police said.
"Given our proximity to Austin and the media attention these heinous acts have received, people are likely going to be cautious on their own volition. Belton PD regularly encourages people to report suspicious activity as a way to prevent crime. Right now an unexpected package delivered to a home is certainly something that could be considered suspicious," Belton police said. (Christopher Shadrock)
---