Teen-targeting scam drains military family's accounts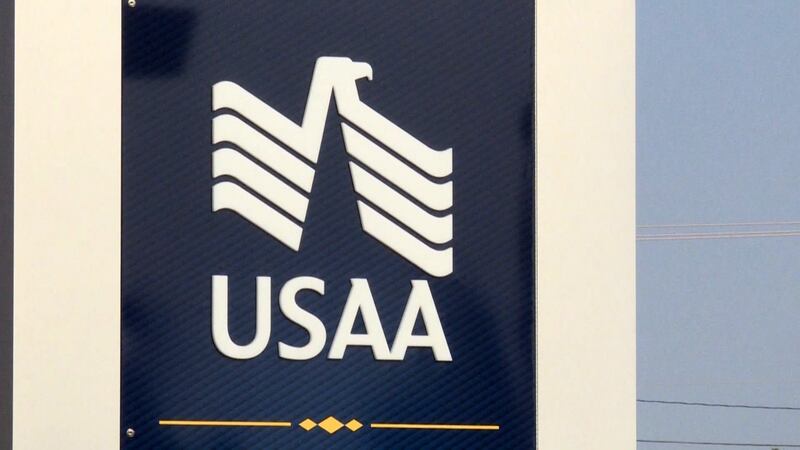 Published: May. 29, 2019 at 11:05 PM CDT
As the school year comes to a close, one Central Texas mother says she's going into the summer break with thousands of dollars of debt after her child fell for a debit card scam at his high school.
Luvina Sabree says her son made the mistake of coughing up his debit card and pin number to another kid at Ellison High School after being offered easy money.
But she says now everyone in her household is feeling the pinch.
"It's affecting our entire family," says Sabree.
The scam started with someone depositing a fake check into her son's USAA youth spending account and immediately withdrawing 500 dollars.
Next, they stopped at the Walmart on Trimmier in Killeen to make a small purchase but also took out 100 dollars, racking up 10 nearly identical transactions in minutes.
Less than 15 minutes later, another 10 transactions occurred at a Walmart in Harker Heights.
Sabree says she got no alerts and didn't know that anything was amiss until she looked at the account online.
"I saw that it was negative almost three thousand dollars," she says.
USAA youth accounts are set up through parents' checking accounts.
When they run dry, they pull from those parents' accounts.
"I actually called them and told them what had transpired," adds Sabree.
She contacted USAA on Sunday, and by Monday they sent a letter holding her responsible for the overdrafts.
"They had already opened and closed the investigation within the same day," she says.
She also went to Killeen ISD.
She says, "One school official told me it's happened over a hundred times."
She was then told to file a report with Killeen police.
"They acted reluctant to take my report because, to me, it appeared it happens all the time," she says.
It's the same reason KPD provided for declining an interview on how debit card scam cases are handled.
Detectives did say they work with stores to get surveillance video and that ATMs inside do not have cameras on them.
In Sabree's case, no pictures have been provided for transactions that took place at registers.
"I think these people know the USAA system and are using our children," she says.
USAA confirms there is an active investigation, and members who participate in scams, whether they know it or not, can be held responsible.
"After my husband and I served in the military to help protect this country, [we thought] that USAA would help us and protect us and protect our account, and they didn't do that," adds Sabree.
She hasn't gotten an update on her case from KPD but hopes to warn other parents about the dangers waiting for kids with cards.
Experts recommend setting up alerts and limits on teen accounts because they are not always automatic.
Also, limited credit cards and even prepaid cards can offer more protection since they don't give direct access to cash.
Depending on the situation, those may be a better option.
USAA also provides these tips to avoid scams:
• Never provide your personal or banking information to unauthorized individuals. Fraudsters ask for things such as personal identifiers, debit or credit card information and account numbers.
• Be cautious when asked to make a deposit or send money back. Fraudsters sometimes convince you to make a deposit or payment to reduce your debt and provide an account number/routing number to use, but require a fee to be sent to the fraudster when the payment is made. The payment will return, the fee will be lost, and the account holder will be responsible.
• Contact your bank immediately if you provide your personal banking information to an unauthorized individual.
• Remember, if it sounds too good to be true, it usually is.