Temple: Aquarium attraction coming to the mall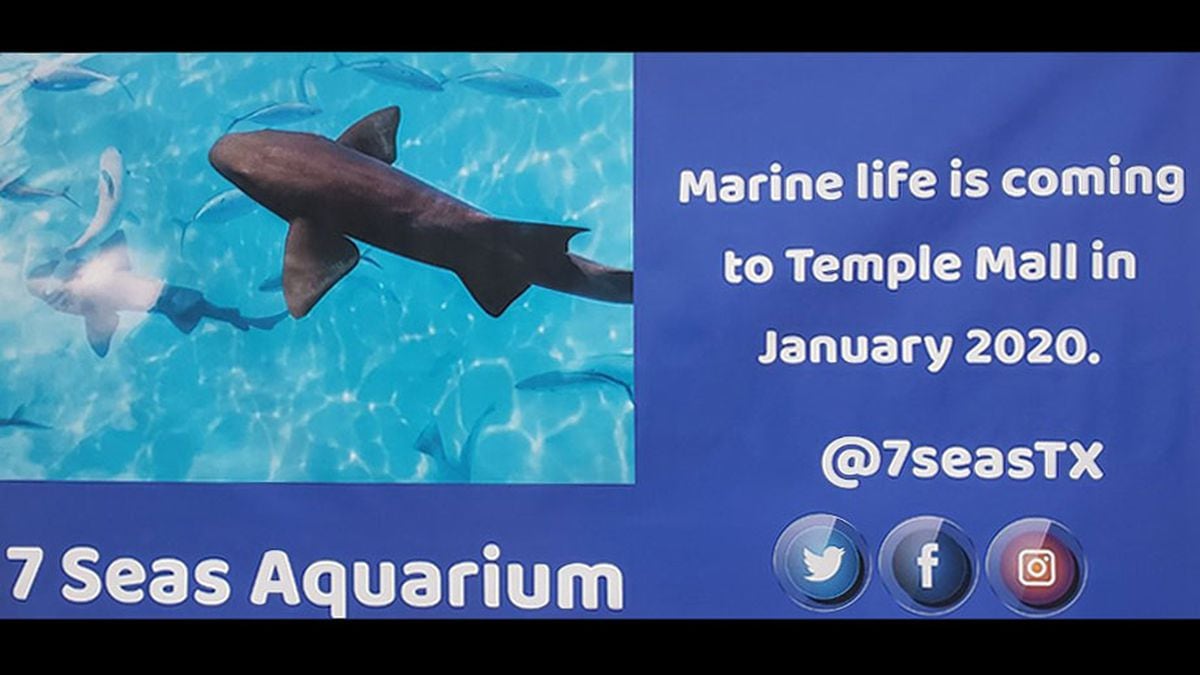 Published: Nov. 11, 2019 at 5:31 PM CST
7 Seas Aquarium has announced it will open an interactive attraction at the Temple Mall, in January.
The Temple Mall confirmed 7 Seas signed a long term lease agreement for a 5,000 square foot space next to Great American Cookies, where Toys-R-Us use to be in the north end of the mall.
Mall officials say construction on the interactive attraction will begin next week.
Families can pre-order family passes for $99 for unlimited daily visits for as many as four family members.
The mall says the attraction not display mammals.