Temple: Food truck frenzy attracts large crowds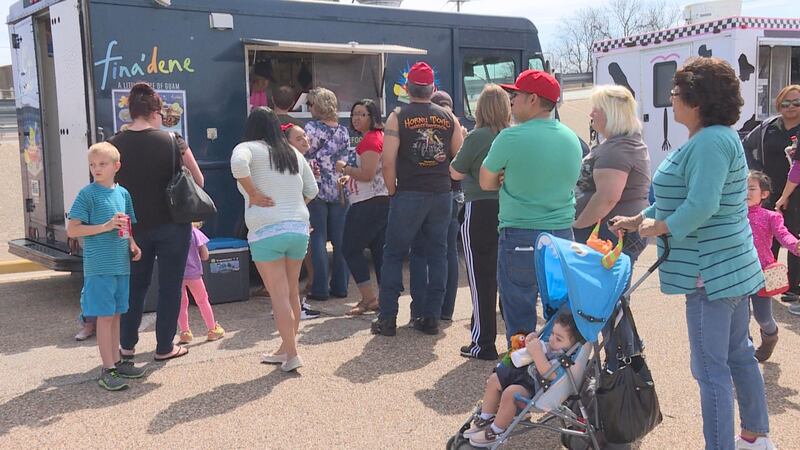 Published: Mar. 6, 2016 at 11:17 AM CST
The lines were as full as people's stomachs at the Food Truck Frenzy in Temple on Saturday.
The Temple Parks Foundation hosted the extravaganza.
As many as 23 food trucks filled the parking lot of the Moody Depot, giving people a large variety of meals to choose from.
The event's coordinator, Kelly Garcia, said not only does the Food Truck Frenzy Benefit the people running the food truck businesses, but it also benefits Temple residents.
The food truck owners had to pay to be a part of the event and the Temple Parks Foundation also sold drinks to bring in revenue.
"All the money goes back to us for projects so we can help the city's Parks and Rec Department do what they don't have the funds for," Kelly Garcia said.
The foundation is expecting to generate more than five thousand dollars in revenue from the event.