Group plans search for 2 friends missing since Jan. 4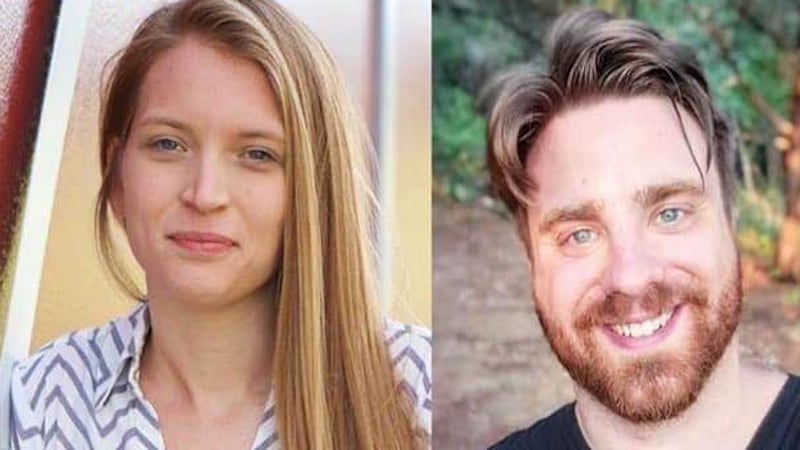 Published: Jan. 6, 2019 at 10:00 AM CST
A search is planned Saturday for a Temple man and woman who've been missing for a week.
Michael Swearingin, 32, and Jenna Scott, 28, were last heard from at 3 a.m. on Jan. 4.
"We have to find them now, if they are still alive, we have to find them now," Scott's father, Jonathan Scott, said Friday.
"Please help us, help us look for them, the most important thing is to find them."
"If they are still alive, we have to find them now," he said.
Volunteers will meet at 10 a.m. Saturday at the Hawkeye Shooting Academy at 119 North 19th St. in Temple.
Those who plan to search should wear boots and bring gloves.
Those who want to help post flyers should bring staple guns and tape, organizers said.
Swearingin's phone was last used on Jan. 4 in Austin, but his mother, Deborah Daniel Harrison, does not believe it was her son who was using it.
"I last talked to Michael Thursday afternoon and the text that have been received on early Friday morning, I'm not sure if that was Michael and Jenna even texting," Harrison said.
When she went by his home, she suspected foul play after finding the surveillance video missing and his dog locked up.
"Jaxx never stays in the crate unless Michael goes to the store or has to a meeting at work or something usually Jaxx sleeps in a bed in Michael's room," Harrison said.
Harrison says Swearingin was in a committed relationship at the time of his disappearance.
"When he comes back, Rachel is ready to get married she told me last night," Harrison said.
The gray Hyundai Genesis in which the two were last seen was found last weekend in Austin.
Temple police confirm that a man arrested by Grand Rapids Police Tuesday in Kent County, Mich., on burglary charges out of Temple was Scott's ex-boyfriend.
Cedric Marks, 44, will be returned to Central Texas to face the burglary charge, authorities said.
He was named in a temporary protective order issued in July 2018.
Bell County State District Judge Paul LePak, however, denied Scott's motion to make the temporary order permanent on Sept. 17 after a hearing in August.
Police have not identified Marks as a suspect or person of interest in their investigation of the disappearance.
Anyone with information is asked to call (254) 298-5500.