Texas couple loses unborn infant in crash en route to a hospital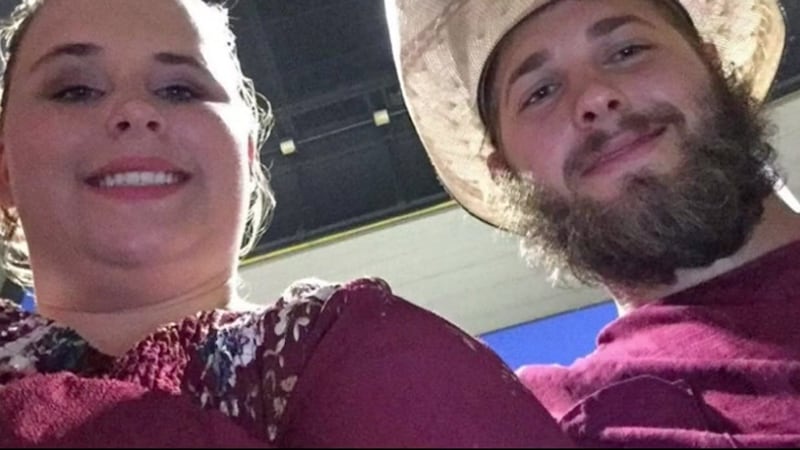 Published: Feb. 21, 2019 at 4:11 PM CST
A young East Texas couple was seriously injured and lost their baby, who died after a tragic car wreck on the way to the hospital.
Twenty-year-old Jessica Mitchell and 23-year-old Justin Mitchell were over-the-moon excited to meet their brand new baby boy, their family says.
The young couple has been together since ninth grade and were excited to become a family of three.
"He looked like his mom and had his daddy's nose; we did get to hold him for a little while and spend time with him," Jessica's adopted mother, Brenda Mize says.
The two were on their way Tuesday morning to a hospital in Sulphur Springs where doctors were going to induce labor when they were involved in a serious crash that occurred as Justin attempted to avoid a branch lying in the roadway.
"That's when we learned they had an accident, and it was pretty bad," Mize says.
The Mitchells lay in the ditch for an hour until help finally came.
"The baby didn't make it. They needed to do a C-section to assess Jessica's injuries," Mize says.
Jessica was in surgery for four hours.
She was suffered a broken neck, among other injuries.
"He (Justin) obtained a broken pelvis, he has a broke back, lower back," Mize says.
The Mitchells were able to see their baby boy, whom they had named Sebastian, just before they were permanently moved to ICU.
"It's just a really hard situation, and these kids need love and prayer," Mize says.
Brenda Mize says the family did not have insurance.
The community is already responding to help them.
If you would like to donate to the Mitchell's to help with their medical expenses, there is an established fund at Wood County National Bank.