Texas high school principal commits suicide in school parking lot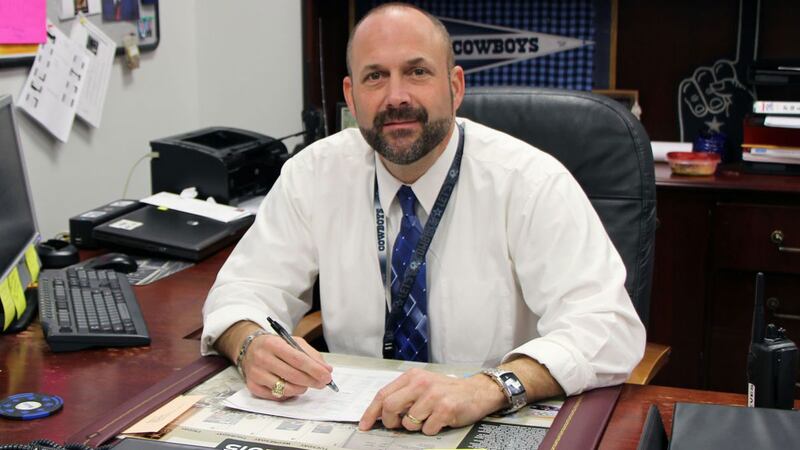 Published: May. 24, 2017 at 10:26 AM CDT
Kirbyville High School Principal Dennis Reeves shot himself to death Tuesday afternoon inside of his truck in the school parking lot after submitting his resignation to the district's superintendent.
KFDM in Beaumont reported that officers found Reeves' body shortly after 5 p.m. Tuesday inside of his truck along with a .380-caliber semiautomatic pistol.
The engine of the truck was running and the transmission was in reverse, but Reeves' foot was on the brake and the vehicle wasn't moving, police said.
Reeves informed the district's superintendent of his resignation at around 4 p.m. Tuesday, Kirbyville Police Chief Paul Brister told KFDM.
About an hour later the superintendent saw Reeves in the truck and called police to check on him.
Classes ended for the year last Friday in Kirbyville and no students were on the campus.
Superintendent Tommy Wallis said Reeves told him he was resigning "to pursue other interests."
Reeves was not facing any criminal or disciplinary investigation, Brister and Wallis said.