Trooper rescues local woman who found herself out of gas, out of cash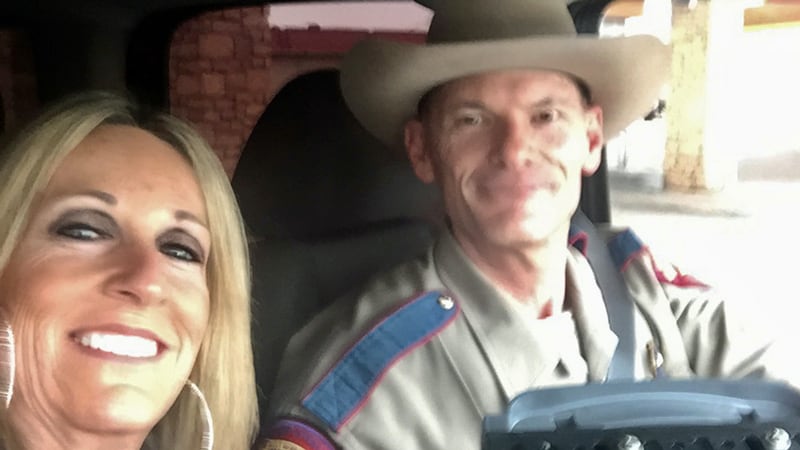 Published: Feb. 27, 2018 at 4:21 PM CST
A Central Texas woman who ended up on "E" nearly 30 miles from home with not a penny in her pocket ran into the right person; a DPS trooper who saved the day.
Karen Matthews left her home in West for work Monday morning and drove to Waco where she stopped at a convenience to get gas only to realize she had no way to pay.
"So I get out to get gas and I'm mortified that I left my purse at home with my wallet in in," Matthews said.
Matthews had switched purses for a wedding over the weekend and forgot to move her wallet back when she left for work.
By the time she caught her mistake she was 25 miles from home with no gas in her tank.
That's when the West woman noticed a DPS trooper and a game warden talking in the parking lot next to the gas station on Lakeshore Drive and asked them if they had a few dollars to spare.
"I know this will sound so random but could I borrow 5 dollars from one of yall?" Matthews said she asked.
"The trooper said 'I don't carry cash on me.' And when I started to walk away he said 'but I could give you a ride back to your home to get it.'"
"And I said 'but I live all the way in West.' And he said 'it's okay. No problem.'"
That trooper, Matthews learned, was Department of Public Safety Sgt. Gary Durham.
Durham drove the West woman to her home, waited for her to get her wallet and then drove her all the way back to the station.
Matthews snapped a few pictures of the random act of kindness to show her employer what made her a few minutes late to start the workweek.
"I'm super thankful because my husband works in the oil and gas industry and he was in New Mexico and so I don't really know who I would have called."
"I was very thankful."