2018 Food For Families sets record filling empty pantry shelves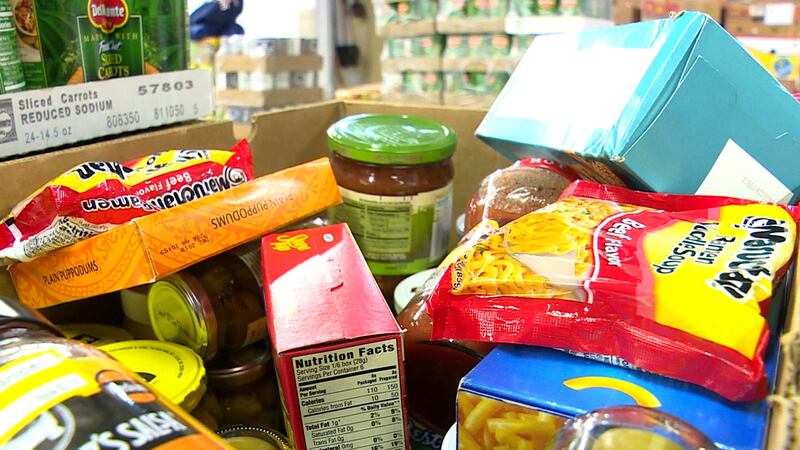 Published: Nov. 16, 2018 at 11:54 PM CST
Thank you Central Texas for making Food for Families 2018 the most successful in the event's 29-year history.
You gave generously to nearly 20 food pantries in 9 counties, an estimated total of 2,069,768 pounds of food, breaking last year's record by more than 70,000 pounds.
KWTX could not make this project a reality without the volunteers at our Central Texas food banks, multiple businesses like H-E-B, numerous service organizations like the Boy Scouts of America and the Masons, numerous schools and student organizations, and the hundreds of volunteers who sort the donations and see that they are safely delivered to our pantries.
There is no small way to thank so many who go unnamed and unrecognized for their sacrifices and donations of time, resources and finances.
Every donation, large and small, deserves our deepest appreciation. Thank you Central Texas for proving you truly are the "Heart" of Texas.
ABOUT FOOD FOR FAMILIES
Food for Families, the annual Central Texas food drive that has grown to be the largest one-day effort in Texas, begins at 6 a.m. on the Friday before Thanksgiving in cities and towns all across Central Texas as residents pour out their hearts just before the holidays to make sure anyone who needs nutritious food has it.
The goal of the effort, pioneered by retired KWTX-TV News Vice President Virgil Teter nearly 30 years ago is to fill area food pantries with enough food to last through the holiday season.
It is an annual project of the Longhorn Council, Boy Scouts of America, H-E-B, and KWTX News 10.
All donated food serves the people in the county in which it was collected.
"Central Texans have generously donated food and money totaling more than one million pounds each year for the past seven years," Teter said.
In 1990, the first year of the drive, in spite of some warnings from some that the idea never would work, Food for Families gathered a total of 84.435 pounds of donations.
But the drive quickly grew.
In 2016 alone, 1,834,598 pounds of food was collected.