VA makes changes to meet growing needs of women who've served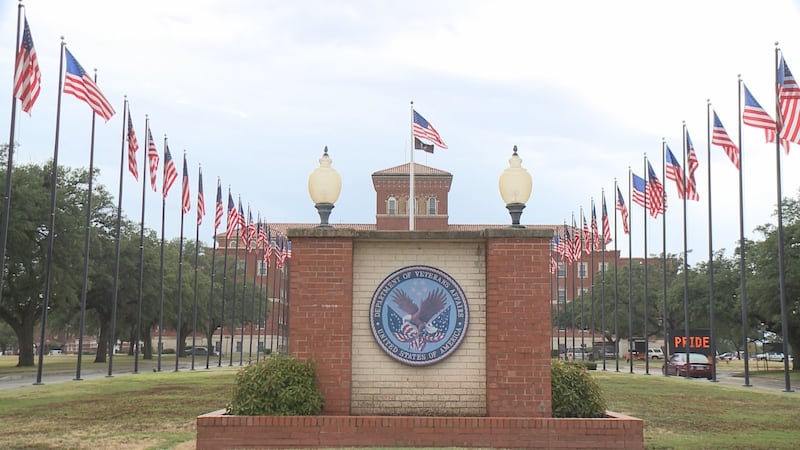 Published: Apr. 27, 2018 at 8:25 PM CDT
Women who've served in the Armed Forces are a fast-growing segment of the veteran community in Central Texas.
And that means the needs for health care and recovery programs are growing too.
But a change on the way is meant address that.
Linda Darlene Kamp is in the Women's Trauma Recovery program at the domiciliary at the VA in Temple and she almost quit the day she arrived.
She's dealing with PTSD, traumatic brain injury, and military sexual trauma.
"It's really hard for females that have MST to be in a group setting with males all over," she said, "I've seen and I've heard, and I was sexually harassed in the four weeks I've been here. I didn't like it, it made things worse. I actually had reported it."
Kamp says there are about half a dozen women in her program.
Other women there are being treated for different issues.
While women have their own rooms in this residential facility, they share common spaces with the men there.
"It's overwhelming. You're trying to get treatment and help for military sexual trauma, and you're faced with 125 guys every day in the halls, it's really hard. It's very nerve-wracking and I didn't think I could complete the program," Kamp said.
She came all the way from Missouri for this and she's happy with the program itself.
"I have learned a lot, I will admit, they have a lot to share. But you can not concentrate in your environment with all the males around," Kamp said.
Christopher Sandles, the director of the Central Texas Veterans Health Care System, addressed the issue at a recent teleconference town hall including veterans across Central Texas.
The solution he says is moving women in the trauma program and other residential programs from Temple to the Doris Miller VA in Waco.
Sandles said, "with the rate of growth we're seeing I think this program is easily going to double in the next 12 to 24 months. With the number of veterans that are going through our domiciliary, and the number of those in our Women's Trauma Recovery unit, because we've had several of those that have dropped out because of the current environment. And we think as a result of moving it we're going to have more completing it and as we continue to grow as a health care system, we'll have more women going through that program."
Acquanetta Pullins and Adrienne Evans Quickly are with the Women's Army Corps Veterans Association.
They've been following this issue closely and say it's been a long time coming.
Evans Quickley said, "the women, there's an eight bed facility right now and we could increase to an entire floor. Women veterans are the fastest growing population right here in Texas, in Central Texas we have the largest increase, why do we have the smallest number of beds? And yes, this needs to be improved because there's a wait list, and this program has been interrupted several times."
Some renovations must be completed.
While the exact timeline hasn't been determined, Sandles say the VA will soon make the switch.
And Kamp says it can't come soon enough.
"I think it's an excellent idea and I really do hope they come about it," she said.