Veterans call on state lawmakers to create medical marijuana program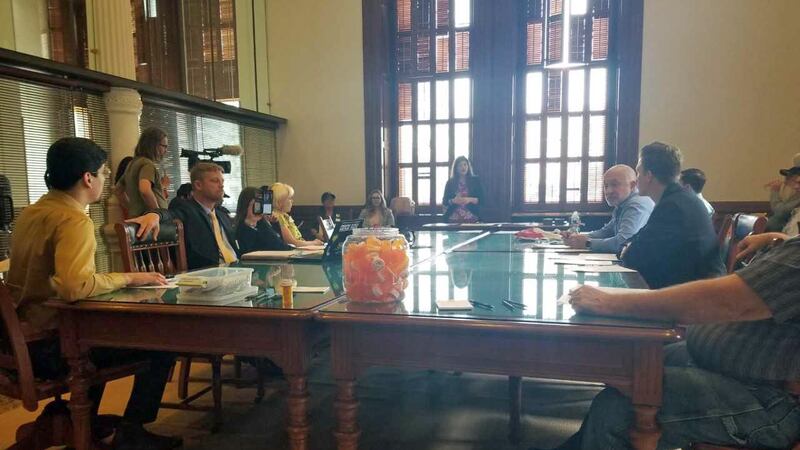 Published: Feb. 25, 2019 at 6:23 PM CST
A call to create a medical marijuana program brought dozens of veterans, patients and caregivers together Monday at the state Capitol.
Texas Veterans for Medical Marijuana hosted a Texas Veteran Lobby Day Monday in conjunction with an educational display regarding Texas Veterans access to medical marijuana.
"These veterans prefer to use a natural plant than opioids for chronic pain and psychotropic drugs for post-traumatic stress disorder," Texas Veterans for Medical Marijuana founder David Bass said.
Bass, a Killeen resident and veteran, has been asking lawmakers to allow veterans to choose an alternative to prescription pills.
The Texas Compassionate Use Program is a program that allows the use of low THC cannabis oil by patients with intractable epilepsy but Bass and other veterans are asking legislators to allow the program to expand and help veterans, patients and caregivers.
"I have personally met and talked to thousands of veterans all over the state of Texas who use marijuana as medicine and these veterans go all the way back from the Korean war," Bass said.
"We are not criminals, we don't' want to be treated as criminals, we are patriots, we are voters, we business people and we believe we have earned the right to medical freedom to choose a natural plant instead of pills," Bass said.
Other supporters like Waco resident, Karen Reeves drove down to the capitol to attend the lobby day.
"It's very important to be able to talk to your representative and make that contact with them because our representatives were voted in to serve us and let them know that not just veterans but all Texans deserve medical freedom," Reeves said.
Since the start of the year, 33 bills related to reforming marijuana laws in Texas have been filed.